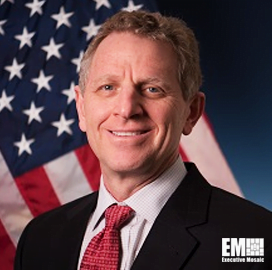 Mark Rosker
Director
DARPA MTO
Mark Rosker, Director of DARPA MTO
Mark Rosker has served as the director of the Defense Advanced Research Projects Agency's Microsystems Technology Office since April 2018. He was a program manager in the office from 2003 to 2011.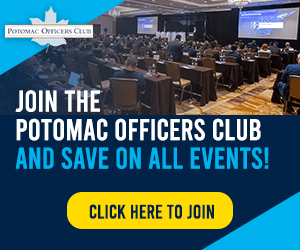 The MTO's core objective is to develop intelligence microsystems and next-generation components in the areas of command, control, communications, computing, intelligence, surveillance and reconnaissance; electronic warfare; and directed energy. 
As a program manager, Rosker developed a portfolio of technical programs in gallium nitride and other compound semiconductor radio-frequency devices, heterogenous circuit integration, terahertz electronics and quantum cascade lasers.
Rosker's Wide Band Gap Semiconductors for Radio Frequency Applications program was honored in 2016 with the DARPA Game-Changer Award. 
He previously also served as the deputy director of DARPA's Defense Sciences Office, which pursues high-payoff research initiatives in science and engineering disciplines related to national security technologies. 
Prior to his most recent DARPA role, Rosker served as a principal engineering fellow at Raytheon's space and airborne system division based in Rosslyn, Virginia. 
Earlier in his career, he worked in NASA's Jet Propulsion Laboratory, where he was part of a team that pursued submillimeter-wave advanced technologies.
He also worked at Rockwell Scientific, now Teledyne Scientific, where he researched photorefractive oscillators and visible and infrared frequency conversion materials and devices, time-domain spectroscopy of materials and optical power limiters, among other nonlinear optics disciplines. 
Rosker earned a bachelor's degree in physics from the California Institute of Technology and both a master's degree and a doctorate in applied and engineering physics from Cornell University.
In 2012, the Institute of Electrical and Electronics Engineers selected Rosker as a fellow for "his leadership in microwave and millimeter-wave phased arrays, gallium nitride semiconductors and terahertz electronics."
Category: Executive Profiles
Tags: California Institute of Technology Cornell University DARPA DARPA Game-Changer Award Defense Advanced Research Projects Agency Defense Sciences Office electronic systems Executive Profiles Ket Propulsion laboratory Mark Rosker Microsystems Technology Office NASA Raytheon Rockwell Scientific Teledyne Scientific