Matthew Kozma
CIO
Intelligence Community
Matthew Kozma Joins ODNI as Intelligence Community CIO
The Office of the Director of National Intelligence has appointed Matthew Kozma to serve as the Intelligence Community's new chief information officer.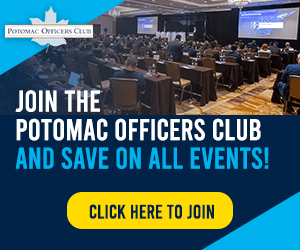 According to an announcement released by ODNI, Kozma is expected to help Director of National Intelligence John Ratcliffe carry out information management, technology and assurance efforts, including providing information technology infrastructure and delivering investment priorities across the 17-member IC.  
In a statement, Ratcliffe welcomed Kozma's appointment as IC CIO and looked forward to his contributions in modernizing and advancing the IC IT enterprise. Citing his 25-year career with the Air Force, Ratcliffe touted Kozma's expertise in space, research and development, intelligence and private sector and international security cooperation.
Kozma previously worked as the executive agent for the Department of Defense's Unified Platform and Joint Cyber Command and Control, reporting directly to the deputy chief of staff for intelligence, surveillance, reconnaissance and cyber effects operations.
Throughout his career, Kozma also held leadership positions that put him in charge of operational activities and cyber and intelligence capabilities across the DoD and IC.
The new IC CIO completed his bachelor's degrees in electrical engineering and applied physics from the U.S. Air Force Academy before earning his master's degree in both programs from the University of Colorado. He also holds a master of business administration degree from the Kogod School of Business at American University.
Category: Partnerships and Executive Moves
Tags: Department of Defense IT enterprise John Ratcliffe Matthew Kozma ODNI Office of the Director of National Intelligence Partnerships and Executive Moves U.S. Intelligence Community