Matthew Ofilos,
Chief Financial Officer,
Parsons
Matthew Ofilos, Chief Financial Officer at Parsons
Matthew Ofilos serves as chief financial officer at Parsons. He joined the company in November 2021 as executive vice president of finance and was appointed to his current role in August. Ofilos brings to the company more than 20 years of experience leading top-line growth in complex environments using expertise in customer relations, financial planning and investment analysis.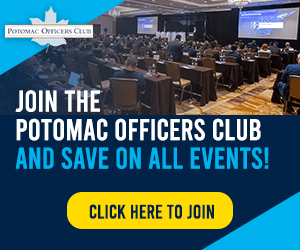 He excels at guiding disciplined teams to address program risks and streamline operational workflow, capturing new business and managing large groups, according to his LinkedIn profile.
As finance EVP of Parsons, Ofilos was responsible for the company's financial operations, including project controls, financial planning, accounting, treasury and financial systems. The national security-focused technology provider named him CFO after 10 months of serving in his previous position, replacing George Ball, who remains in an advisory capacity until September.
"His public company experience, financial acumen and integrity make him a natural selection to serve as our next CFO," said Carey Smith, chair, president and CEO of Parsons.
Ofilos moved to Parsons after working at Amazon Web Services where he took the roles of director and CFO of worldwide public sector and strategic industries.
The finance leader's work experience also includes spending 19 years working at Raytheon in various capacities, including as CFO focused on command and control and space and intelligence, as senior director of financial planning and analysis, and as senior business manager for Navy communications systems.
Ofilos holds a bachelor's degree in entrepreneurship with a concentration in finance from Babson College and a Master of Business Administration degree from Boston University.
Category: Executive Profiles
Tags: AWS Carey Smith Chief Financial Officer Executive Profiles finance executives George Ball LinkedIn Matthew Ofilos Parsons Raytheon