Product preview
Maxar Introduces New Geospatial Intelligence Data Acquisition Platform
Maxar Technologies has previewed its Maxar Geospatial Platform, which works to make the discovery, acquisition and integration of geospatial data and analytics easier.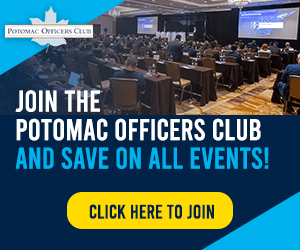 Dan Jablonsky, president and CEO Of Maxar, said MGP will streamline data acquisition and improve decision-making. Jablonsky, a 2023 Wash100 awardee and a 4×24 member, added that the offering will help GEOINT users improve their mapping, monitoring and analysis capabilities.
MGP includes three applications, namely the MGP Xpress, MGP Pro and MGP APIs. MGP Xpress allows users to identify and buy satellite imagery from Maxar's library while MGP Pro allows customers to subscribe to secure, on-demand access to Maxar's imagery library, daily collections, imagery base maps and other geospatial data offerings.
The MGP APIs integrate application program interfaces, software development kits and plugins to simplify data analytics or deliver content to clients' apps, Maxar said Monday.
MGP is currently available to select customers but broader adoption is expected later this year. Attendees at the Esri User Conference, set for July 11 to 13, can also schedule a demonstration.
The MGP announcement comes weeks after Maxar and Esri partnered to make Maxar's Precision3D data available to Esri's ArcGIS geographic information system. According to Maxar, Precision3D offers accurate 3D mapping and digital twin production using algorithms and high-quality commercial satellite imagery.
Category: Member News
Tags: Dan Jablonsky geospatial intelligence Maxar Geospatial Platform Maxar Technologies Member News