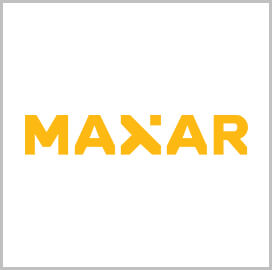 GEOINT provider
Maxar Leaders Discuss Contributions to One World Terrain, Project Maven
Maxar Technologies' Tony Frazier, executive vice president and general manager of public sector earth intelligence, and Jennifer Krischer, vice president and general manager of intelligence programs, spoke with C4ISRNET during the GEOINT Symposium in May to provide insights on ongoing programs.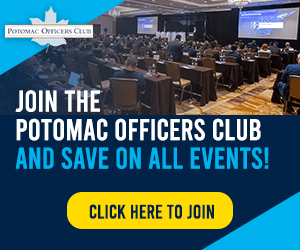 Frazier, a 2023 Wash100 winner and 4×24 member, said Maxar is learning that the data it is developing for the U.S. Army's One World Terrain project could support operational planning for other efforts such as the conflict in Ukraine. He explained that OWT could serve as a reference layer for other data sources, providing the same level of accuracy and enabling sensor fusion at an unprecedented scale.
On the possibility of there being a space counterpart to OWT, Frazier said he could see it happening because of comments by Vice Adm. Frank Whitworth, director of the National Geospatial-Intelligence Agency.
Meanwhile, Krischer highlighted contributions by her company to Project Maven, the NGA's effort to use artificial intelligence to identify and analyze objects of interest in imagery. She said algorithms are being developed based on Maxar's electro-optical and synthetic aperture radar imaging capabilities, C4ISRNET reported.
Category: Member News
Tags: C4ISRNET Jennifer Krischer Maxar Technologies Member News One World Terrain Project Maven Tony Frazier