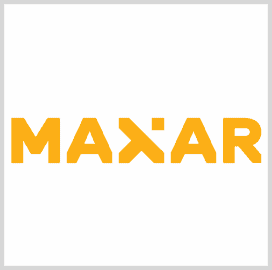 Synthetic aperture radar
Maxar Partners With Umbra to Deliver Improved Geospatial Intelligence Solution
Maxar has entered into an agreement with Umbra to offer a multisource geospatial intelligence solution to government and commercial entities.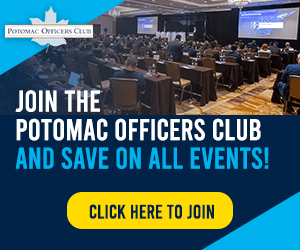 According to Maxar President and CEO Daniel Jablonsky, a 4×24 member and a two-time Wash100 awardee, dedicated capacity from Umbra's synthetic aperture radar satellites will be integrated into Maxar's ground infrastructure and combined with its geospatial analytics capabilities to help customers derive real-time insights from electro-optical and SAR data and support defense missions.
The capability integration will be completed in 2024 but the combined solution is expected to be available beginning in the second quarter of 2023, Maxar said.
Having direct access to Umbra's SAR satellites will also help enhance the Earth observation capabilities of Maxar's WorldView Legion constellation to help customers see environmental changes in real time.
Umbra's SAR satellites are designed with the capability to capture high-resolution images through clouds, smoke and rain and see at night with limited or no interference.
Satellite imagery data enables authorities to monitor high-value areas and the people in need of help and assists humanitarian organizations in their operations during a war or after a natural disaster.
Demand for SAR data has been increasing since Russia began its military aggression against Ukraine in February 2022. Capella Space and Maxar are among the satellite operators monitoring the event using SAR Earth observation data to help authorities and other concerned entities assess the war's impact on Ukrainian infrastructure and buildings, monitor the movements of troops and identify locations of refugee camps.
Maxar also has an SAR agreement with Capella Space but it selected Umbra for a dedicated partnership because its enhanced capabilities better complement Maxar's high-resolution optical imagery, said Tony Frazier, head of Maxar's public sector Earth intelligence.
Frazier is a six-time Wash100 awardee and a 4×24 member.
Category: Member News
Tags: Dan Jablonsky geospatial intelligence Maxar Technologies Member News synthetic-aperture radar Tony Frazier Umbra