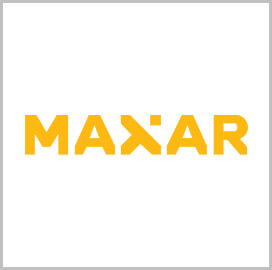 Satellite imagery
Maxar Seeks to Experiment With Alternate Uses for Earth Observation Satellites
Maxar Technologies is considering using space-based Earth observation sensors to monitor activities and objects in orbit as part of a multibillion-dollar contract the company secured from the National Reconnaissance Office in 2022.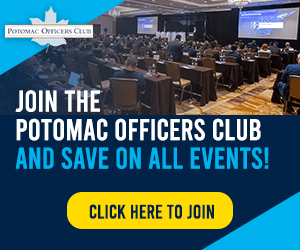 Tony Frazier, executive vice president and general manager of Maxar's public sector Earth intelligence unit and a 2023 Wash100 awardee, said during the GEOINT Conference that the company is currently using images gathered by Earth-facing satellites and is working with the Department of Defense on the concept.
Maxar secured a 10-year, $3 billion contract for the NRO's Electro-Optical Commercial Layer program contract, which allows the vendor to experiment on providing "non-Earth" data using its satellites. The experiments include high-resolution space environment imagery, Defense News reported.
According to Frazier, Maxar wants to ensure that the defense and intelligence sectors are aware of what they are investing in but also wants them to see other uses for satellite imagery. Frazier, a 4×24 member, noted that even though Maxar's non-Earth imagery experiment is still in the "study and evaluation" phase, work could still inform future requirements.
Maxar has been expanding its presence across the defense sector through several contract awards secured since the start of 2023.
In early May, the Space Development Agency chose Maxar to deliver L3Harris Technologies' satellite buses that would be used for the Tracking Layer project. Maxar CEO Daniel Jablonsky, a 2023 Wash100 awardee and a 4×24 member, said the SDA deal supports the company's attempts to become part of the U.S. defense supply chain.
In late February, the U.S. Army awarded Maxar a Phase 3B other transaction agreement contract to develop the One World Terrain prototype. OWT is designed to provide 3D terrain data and information services that support a virtual recreation of the Earth.
Category: Member News
Tags: Daniel Jablonsky Defense News Department of Defense Maxar Technologies Member News observation satellites space observation Tony Frazier