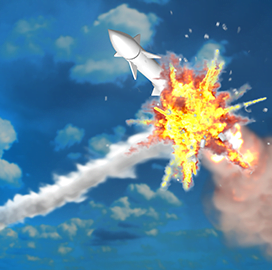 Hypersonic defense
MDA Director Says Hypersonics Interceptor Program to Transition to Hardware Development
The director of the Missile Defense Agency said his organization will develop hardware for its hypersonic missile interceptor.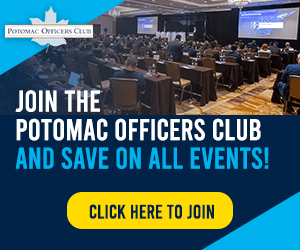 Vice Adm. Jon Hill recently told the Center for Strategic and International Studies that the Department of Defense Office of Research and Evaluation concluded a risk review for the Glide Phase Interceptor. He stated that the MDA will take the GPI design and analysis to the Joint Requirements Oversight Council for hardware development approval.
Hill, who will speak at the Potomac Officers Club's 2023 Industrial Space Defense Summit on April 27, also explained that the design and analysis will go through a Missile Defense Executive Board review before transitioning to "hard technical development."
The MDA is currently testing GPI models under other transaction authority contracts with Raytheon Technologies and Northrop Grumman, Breaking Defense reported.
The interceptor is designed to destroy hypersonic weapons during the glide phase, when the projectile is flying at the edge of the Earth's atmosphere. The MDA is designing new interceptors and modifying the Aegis Weapon System to make the GPI work.
The MDA is asking $209 million for the GPI as part of its $10.9 billion fiscal year 2024 budget request. It is also forming a potential bilateral partnership with Japan to develop the defense system.
Category: Future Trends
Tags: Breaking Defense Future Trends Glide Phase Interceptor hardware development hypersonic missile interceptor Jon Hill Missile Defense Agency