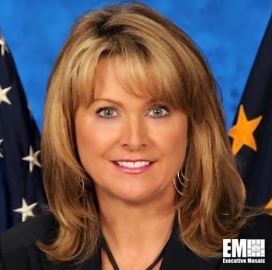 Melissa Starinsky
Melissa Starinsky, CMS' Director of Acquisition, Grants Management
Melissa Starinsky serves as the director and head of contracting activity within the Centers for Medicare Services' Office of Acquisition and Grants Management.
She is responsible for overseeing the execution of CMS' activities related to contracting, discretionary grants and inter-agency agreements.
Before stepping into her current role in June 2016, Starinsky served as the director of the Federal Acquisition Institute, an organization that promotes career development and strategic human capital management for the acquisition workforce, according to her LinkedIn profile.
Her duties in the said role included training contractors, program and project managers and contracting officer representatives across the government. She also assisted other government agencies with their strategic acquisition workforce needs.
Starinsky spent two years as the chancellor of the Veterans Affairs Acquisition Academy, which operates as an academy designed to benefit both the Department of Veterans Affairs and veterans.
She had also served in VA before as vice chancellor of the agency's acquisition internship school.
For three years in between her service in the two agencies, Starinsky worked at CMS as the deputy director of contracts.  
Starinsky spent two years starting 2006 working in the private sector as an acquisition workforce consultant.
She began her professional civilian career in 1994 with a five-year stint as a contracting officer for the Food and Drug Administration. Starinsky spent the next seven years as the staff college director of the FDA's Center for Veterinary Medicine.
For five years prior, Starinsky served as a contract officer for the Navy, performing her duties in the Washington, D.C., area.  
Starinsky earned a bachelor's degree in business management from the University of Maryland and graduated from the Federal Executive Institute, according to the Federal Business Council website.
Category: Executive Profiles
Tags: acquisition Centers for Medicare and Medicaid Services Director Executive Profiles FDA LinkedIn Melissa Starinsky Office of Acquisition and Grants Management VAAA