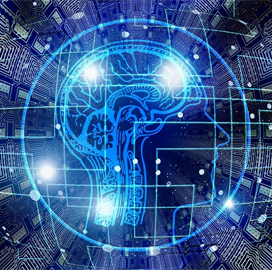 Artificial intelligence
Mercyhurst Students to Help NCI Develop AI
NCI Information Systems will work with Mercyhurst University in delivering artificial intelligence technologies to the federal government. 
NCI President and CEO Paul Dillahay, a Potomac Officers Club member and two-time Wash100 awardee, said his team is eager to partner with Mercyhurst in enhancing the NCI Empower AI platform.
"The strength of our teams, collaborating together, promises to yield exciting new possibilities for the infusion of machine learning and data analytics capabilities into our arsenal of operational AI tools and technologies," Dillahay said.
As part of their partnership, Mercyhurst students will work with NCI's chief technology organization in creating and training enterprise brain and animated persona capabilities.
The university's Ridge College of Intelligence Studies and Applied Sciences will assign students and a data science and machine learning assistant professor from the Department of Computing and Information Science to work on a custom AI database.
The project is expected to help federal agencies do business, create efficiencies and reduce operational costs. 
"As the public sector starts to embrace next-generation, innovative AI solutions, NCI stands ready to help our federal government customers bring these proven innovations to bear," Dillahay said. 
The partnership grew out of Mercyhurst's Center for Intelligence Research Analysis and Training. The center is helmed by Brian Fuller, who coordinates projects with businesses, institutions and government agencies.
"Having this kind of academic partnership with NCI provides our students with real-world experience, makes them more competitive in the job market, and can help to open employment streams after graduation," Fuller said.
Category: Member News
Tags: AI database animated persona artificial intelligence Brian Fuller Center for Intelligence Research Analysis and Training data science Department of Computing and Information Science enterprise brain innovation Intelligence Community News machine learning Member News Mercyhurst NCI NCI Information Systems Paul Dillahay Ridge College of Intelligence Studies & Applied Sciences Wash100