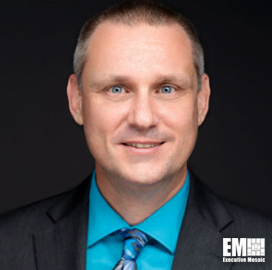 Michael Ferree
Business Development VP
SecureStrux
Michael Ferree, VP of Business Development at SecureStrux
Michael Ferree serves as vice president of business development at SecureStrux, a woman-owned small business that provides technology solutions to commercial and government organizations.
SecureStrux said it specializes in cybersecurity, risk management, engineering, compliance, training, penetration testing and cloud migrations and management, among others.
In his role, Ferree is responsible for developing business, managing the sales cycle and building strategic partnerships, SecureStrux said.
SecureStrux credits Ferree with demonstrating the ability to develop effective program capture plans aimed at informing the company's approach to multiple phases of the procurement process.
In his LinkedIn profile, Ferree said he has more than 20 years of experience in small businesses. He said he has outstanding accomplishments in program management, client relations, team leadership and business development.
Ferree has managed a portfolio of at least 14 support contracts in eight states with an average run value of $50 million, according to SecureStrux.
Before he joined SecureStrux in 2017, Ferree served for 10 years as a director for Craig Technologies, contributing to the company's growth.
He has supported customers from NASA, the Department of Defense, the Army, the Navy, the Marine Corps, the Air Force, the Transportation Security Administration and the Defense Information Systems Agency.
Ferree has a technical degree in computer programming and is currently pursuing a bachelor's degree in business administration, SecureStrux said.
He was certified as a Project Management Professional by the Project Management Institute and as a Lean Six Sigma Yellow Belt by the Rochester Institute of Technology.
Category: Executive Profiles
Tags: Craig Technologies cybersecurity Executive Profiles Michael Ferree SecureStrux small business training LinkedIn WOSB