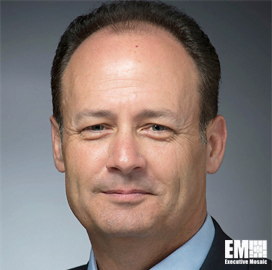 Michael Lempke
President, Nuclear and
Environmental Group, HII
Michael Lempke, HII's President for Nuclear and Environment Group
Micheal Lempke, as president for the nuclear and environment group at Huntington Ingalls Industries, oversees the unit's profit and loss performance, sales and customer growth, merger and acquisition activities, contract implementation, customer satisfaction and cross-functional collaboration.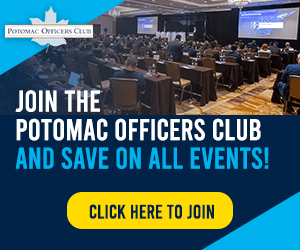 Consisting of the organization's nuclear and energy subsidiaries, the group primarily produces nuclear and other specialty parts for the commercial nuclear and government markets, according to his LinkedIn profile.
During his tenure, the Department of Energy awarded Nationwide Remediation Partners, an HII joint venture, a 10-year contract for nationwide deactivation, decommissioning and removal services at excess agency facilities.
NRP's contract is a multiple-award, indefinite-delivery/indefinite-quantity deal that has a 10-year ordering period and a maximum ordering ceiling of $3B.
Lempke said the contract enhances the company's relationship with the DOE and supports the agency's ability to address the country's most complex environmental management issues.
Before joining the company in December 2016, he was vice president for energy programs at HII's division, Newport News Shipbuilding, leading the DOE programs and commercial nuclear and industrial products businesses.
He also oversaw the subsidiaries HII Energy and Environmental Services, Newport News Nuclear, Newport News Industrial and Newport News Energy and managed operations for the Virginia Advanced Shipbuilding and Carrier Integration Center.
From April 2012 to June 2014, Lempke took on the roles of associate principal deputy administrator and deputy chief operating officer at the National Nuclear Security Administration. He also assumed the position of associate administrator for infrastructure and operations, responsible for the oversight of the Nuclear Security Enterprise through the management of the NNSA Site Offices.
Previously, he was a manager at Naval Reactors Laboratory Field Office, where he handled two national laboratories and two satellite sites, and was director for acquisitions at Naval Reactors, where he was a principal business management advisor for procurement and fiscal policy.
Lempke graduated from Arizona State University with a bachelor's degree in finance and received his master of science in acquisitions from George Washington University.
Category: Executive Profiles
Tags: Department of Energy Executive Profiles Huntington Ingalls LinkedIn Michael Lempke Nuclear Engineering nuclear operations nuclear production site remediation