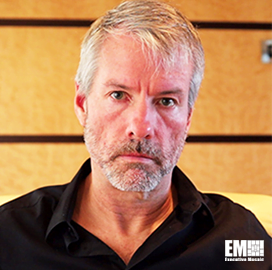 Michael Saylor,
CEO and Chairman,
MicroStrategy
MicroStrategy CEO Michael Saylor to Offer Insights at POC's Digital Currency Forum
Michael Saylor, CEO and chairman of data analytics company MicroStrategy, will speak at the Potomac Officers Club's "Digital Currency and National Security Forum" on Jan. 27, 2022.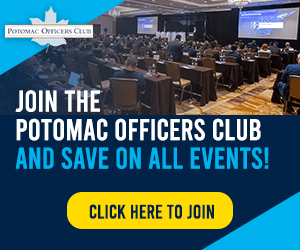 The virtual event will bring together government and industry leaders to discuss the implications of digital currencies for the U.S. economy and national security.
As head of MicroStrategy, Saylor leads an organization that delivers actionable business intelligence solutions to enterprises.
The company works with clients in a variety of sectors, including financial services, health care, retail government and technology.
Saylor founded MicroStrategy in 1989 at the age of 24 with the goal of pioneering a technology-driven approach to business intelligence.
On its website, MicroStrategy said that it has since served thousands of organizations seeking solutions in enterprise analytics and mobility software.
Saylor led MicroStrategy in its entry into the fields of web analytics, distributed analytics, mobile analytics, cloud computing, mobility identity and the internet of things.
He is also the creator and founder of home automation and security company Alarm .com as well as Angel .com, a cloud-based interactive voice response service provider. Angel .com was sold to Genesys Telecommunications Laboratories for $110 million in 2013.
MicroStrategy said that Saylor travels to more than 60 cities across 25 nations each year to share his insights into enterprise analytics and mobility with technology and business audiences.
During his travels, Saylor engages with companies, organizations and government institutions to discuss how MicroStrategy can fulfill their business intelligence requirements.
Category: Speaker News
Tags: business intelligence data analytics Digital Currency and National Security Forum Genesys Telecommunications Laboratories Michael Saylor MicroStrategy Potomac Officers Club Speaker Announcements