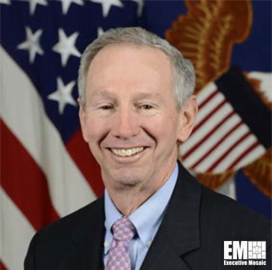 Mike Griffin: DoD to Invest Billions in Mass Production of Hypersonic Weapons
Mike Griffin, undersecretary of defense for research and engineering, said the Department of Defense will invest billions of dollars to mass-produce hypersonic weapons. Speaking at the McAleese & Associates annual conference, the two-time Wash100 winner explained that the investment would allow the U.S. to compete with China and Russia, noting that a weekly production rate of one hypersonic weapon would not scare any adversary.
Griffin added that DoD will mainly focus on producing entry vehicle aero shells, which have been phased out in the U.S., to be integrated into the hypersonic systems, National Defense Magazine reported.
Production of the hypersonic systems is scheduled for the latter part of the decade, Griffin said.
In addition, he indicated that the Defense Advanced Research Projects Agency is conducting an experimental program for near-term testing of air-breathing hypersonics. 
Category: Popular Voices
Tags: budget Defense Advanced Research Projects Agency Department of Defense hypersonics Mike Griffin National Defense Magazine Popular Voices Undersecretary of Defense for Research and Engineering