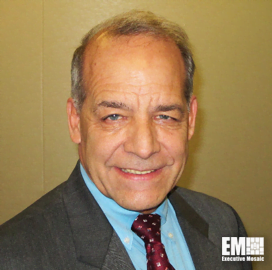 Mike Jeffrey
Senior Director
GDIT
Mike Jeffrey, Senior Director of Capture Management for Defense at GDIT
Mike Jeffrey serves as the senior director of capture management within General Dynamics Information Technology's defense division.
GDIT is a provider of technology and mission services for government, defense and intelligence projects.
The company said it has capabilities in enterprise IT, network systems integration, training and simulation, health, wireless, aerospace and aviation and defense, among others.
In his role, Jeffrey captures opportunities from customers in the Army, the Navy, the Air Force and unified combatant commands. He is responsible for developing written and oral proposals for the General Services Administration's Federal Systems Integration and Management Center, according to his LinkedIn profile.
FEDSIM is a client support center within the GSA's Office of Assisted Acquisition Services. The center provides acquisition, financial and project management services for government agencies.
Prior to joining GDIT in April 2011, Jeffrey served as a senior capture management and proposal management consultant at SMA, a management consulting company headquartered in Irvine, California.
Jeffrey spent about two decades across multiple divisions of AT&T, according to his LinkedIn profile. He previously served as the group director of enterprise global mobility product management for AT&T Mobile.
He also served as sales center vice president at AT&T Government Solutions and managing director at AT&T Central Europe, among other roles.
Jeffrey earned a Master of Business Administration degree from Portland State University's School of Business and a bachelor's degree in electrical engineering from the University of Washington.
Category: Executive Profiles
Tags: AT&T capture management Executive Profiles FEDSIM GDIT General Dynamics General Services Administration LinkedIn management consulting Mike Jeffrey Senior Director SMA