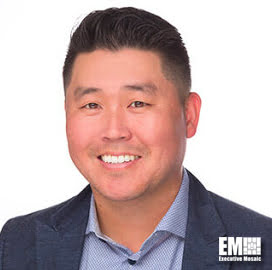 Mike Jin
CISO and CIO
CNSI
Mike Jin, CISO, CIO at CNSI
Mike Jin serves as CNSI's chief information security officer, chief information officer and senior vice president. He is responsible for ensuring that CNSI's technology environment is secure, reliable and Agile.
Jin has an extensive track record in delivering reliable and optimized information technology and infrastructure that align with his organizations' strategic vision, according to his LinkedIn profile.
His professional experience and expertise span IT strategy, infrastructure services, technology, assessment, program implementation and business transformation. 
CNSI is an IT and services company headquartered in McLean, Virginia. It provides a wide range of health IT enterprise solutions and customizable products to state and federal agencies. 
Before joining CNSI in March 2020, Jin served as the CIO of Siemens, an electrical and electronic manufacturing company. 
He worked in Siemens' government technologies division, which integrates the company's products, technologies and services for programs and requirements led by government agencies in the areas of energy generation, transmission, distribution, infrastructure modernization, industrial applications and integrated electric power solutions. 
Jin also spent nearly four years as SOS International's senior director of IT. As the company's IT executive, he led SOSi's execution of projects related to global IT operations. 
He was also in charge of analyzing SOSi's technology infrastructure and aligning it with the organization's strategic plans. 
For seven years prior, Jin served as Acentia's IT director. He was responsible for the day-to-day operations of all  IT functions and served as a subject matter expert for all matters related to technology. 
Jin also held technology and IT roles at the National Science Foundation, HydroGeoLogic, ePlus and the Center for International Private Enterprise, according to his LinkedIn profile. 
Category: Executive Profiles
Tags: Center for International Private Enterprise Chief Information Officer Chief Information Security Officer CISO CNSI ePlus Executive Profiles HydroGeoLogic information technology LinkedIn Mike Jin National Science Foundation Senior Vice President Siemens SOS International