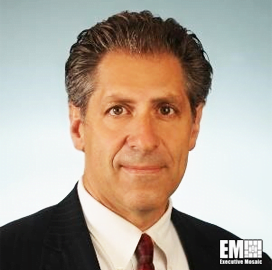 Mike Kahn,
President and CEO,
CAES
Mike Kahn Joins Aerospace Industries Association Board of Governors Executive Committee
The Aerospace Industries Association has appointed Mike Kahn, CEO and president of CAES, to a two-year term on its board of governors executive committee. He is tasked with guiding organizational goals and growing membership initiatives, among other functions.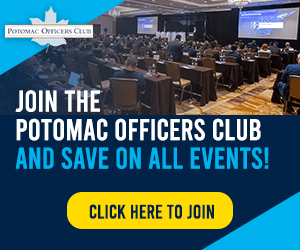 To join the committee, candidates are evaluated based on their expertise and management level within their respective companies, CAES said.
AIA is an Arlington, Virginia-based trade group of more than 300 defense and aerospace industry firms. The board of governors execom, composed of CEO-level leadership, is responsible for formulating policy advice for the government.
Kahn is joined on the board by fellow Potomac Officers Club member Roger Krone, CEO of Leidos. Other members include Wash100 awardees Phebe Novakovic, chairman and CEO of General Dynamics; Kathy Warden, president, chair and CEO of Northrop Grumman; and Christopher Kubasik, chair and CEO of L3Harris Technologies.
Thomas Gentile, president and CEO of Spirit AeroSystems, will serve as the chairman of the board, while Theodore Colbert III, executive vice president at Boeing and president and CEO of its defense subsidiary, will serve as vice chairman. Eric Fanning will continue to serve as president and CEO of AIA.
Fanning, another Wash100 winner, recently spoke about labor constraints on the defense and aerospace supply chain.
Category: Member News
Tags: Aerospace Industries Association board of governors CAES executive committee Member News Mike Kahn