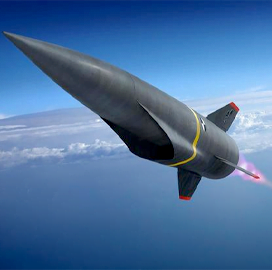 Hypersonic missile
Mike White: DOD is Aggressively Pursuing Hypersonics
The Department of Defense is aggressively pursuing the development of hypersonic weapons capability in the face of strong competition from Russia and China, according to a weapons official from the agency.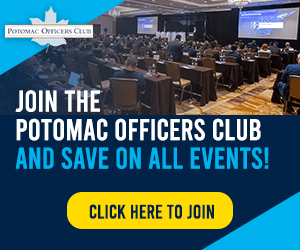 Mike White, assistant director for hypersonics at the Pentagon, said the department is taking an accelerated four-phase approach for the technology's development, DOD said Thursday.
The first phase involves concept demonstration, test and evaluation and weapons system prototyping, he said. The second phase entailed transitioning promising technology development to concept demonstration. For phase three, White said DOD will accelerate its fielding of capability and weapons system prototypes to warfighters.
Phase four, which is expected to start with the fiscal 2022 budget cycle, will involve buying hypersonic weapons in numbers and providing prototypes to warfighters for future production procurements. 
Hypersonic weapons are an emerging breed of missiles that, by definition, can travel five or more times the speed of sound. 
White said that NASA, the Defense Advanced Research Projects Agency, the Space Development Agency, the Missile Defense Agency and the Department of Energy's national laboratories are collaborating to expedite the nation's hypersonic weapons effort. 
DOD recently established the Joint Hypersonic Transition Office to create a university consortium, which will assist in key science and technology aspects of the development process. 
White said industry partners will also play a key role in delivering hypersonic weapons to warfighters. 
The Pentagon is currently focused on developing hypersonic weapons system because, according to White, the weapon is much more difficult to predict and prepare for. Much of the department's investments are being sunk into lethal medium and intermediate-range systems, White added. 
Category: Popular Voices
Tags: China consortium DARPA Department of Defense fiscal year 2022 hypersonic industry MDA Mike White NASA national laboratories Popular Voices Russia SDA