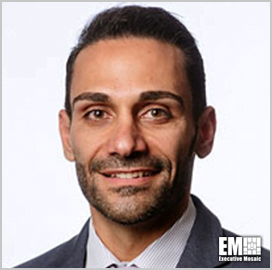 Milad Bahrami
Vice President, HHS
Business Area, GDIT
Milad Bahrami, GDIT's Health and Human Services Business Area VP
Milad Bahrami, a Potomac Officers Club member, serves as vice president for the health and human services business area at General Dynamics Information Technology, a role he has held since June 2018.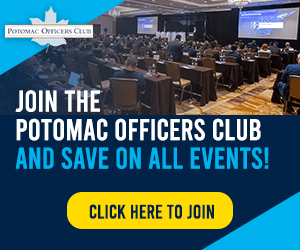 A seasoned federal IT industry expert with more than two decades of experience in the public and private sectors, he oversees the delivery and growth of all the accounts, including profit and loss for $200M in yearly revenue, according to his LinkedIn profile.
Aside from leading a group of 800 health IT professionals offering technology services across HHS and the Social Security Administration, Bahrami collaborates with executive leaders at HHS to make certain that the company is maintaining and improving the agency's IT systems.
He also directs and grows business area commitments for all customer, employee, program, financial and new business short and long-range strategies.
During his tenure, GDIT received a potential five-year, $49M contract to provide artificial intelligence technologies to HHS through the Program Support Center contract.
Under the agreement, the Virginia-based defense contractor is pre-qualified to compete on task orders to assist the agency in using new technologies for its IT modernization programs.
Previously, Bahrami was the senior client executive for HHS at Pegasystems, managing the  Massachusetts-based company's HHS portfolio of existing accounts and developing new business prospects.
From January 2015 to July 2016, he held the position of division director for the National Institutes of Health, in charge of directing seven of the organization's enterprise systems, including the National Institutes of Health's business intelligence system and data warehouse.
Bahrami also had stints as an integrated product team manager at the Food and Drug Administration's Center for Drug Evaluation and Research, an enterprise reporting manager at the Department of Justice, a deputy project manager at Lockheed Martin, an associate at Booz Allen Hamilton and a systems engineer at SAIC and Lockheed Martin.
He also served as an associate at Booz Allen Hamilton and a systems engineer at SAIC and Lockheed Martin.
Bahrami graduated from Purdue University with a bachelor's degree in computer information systems and received his master of science in technical management from John Hopkins University.
Category: Executive Profiles
Tags: Booz Allen Hamilton Executive Profiles FDA GDIT General Dynamics Information Technology Health and Human Services health IT Lockheed Martin Milad Bahrami National Institutes of Health SAIC The Johns Hopkins University