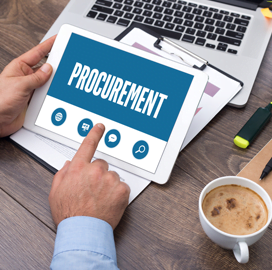 Procurement strategy
Military Space Acquisitions Official Frank Calvelli Discusses 2023 Agenda
Frank Calvelli, the assistant secretary for space acquisitions and integration at the Department of the Air Force, discussed his near-term priorities such as the upcoming satellite launch for the Transport Layer Tranche 0 and the demonstration of a new procurement strategy for National Security Space Launch Phase 3. Speaking at a GovCon Wire event, he noted that he also plans to bring long-delayed projects "over the finish line."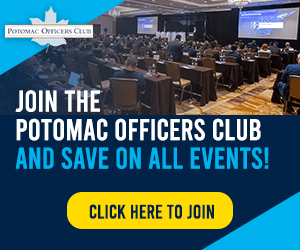 In addition to his procurement duties for the Air Force, Calvelli is responsible for sourcing technologies for the U.S. Space Force.
A past Potomac Officers Club speaker and three-time Wash100 awardee, Calvelli said his acquisition approach is characterized by a focus on offering fixed-price contracts for small satellites and commercial capabilities, SpaceNews reported.
Calvelli explained that fixed-price contracts are more conducive to building complex systems over a longer timeframe. He is pushing for increased reliance on smallsats, noting that such spacecraft would be more rapidly replaceable in the event that they are struck down by adversaries.
He issued a memo detailing his vision through nine space acquisition tenets, including cultivating teamwork between the contracting officer and project manager, awarding executable contracts, maintaining program stability and delivering ground systems before launch.
According to Calvelli, the most critical element of a given program's success is execution, involving proactive handling of issues.
Category: Speaker News
Tags: Department of the Air Force Frank Calvelli procurement strategy SpaceNews Speaker News US Space Force