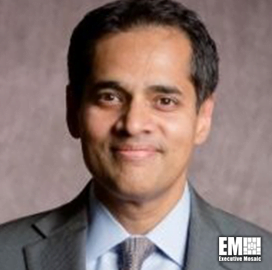 Nanda Ramanujam,
Managing Director,
Mission Technologies
Nanda Ramanujam, Managing Director at Mission Technologies
Nanda Ramanujam is the managing director of technology strategy and artificial intelligence operations for the office of the chief technical officer at Mission Technologies, a division of Huntington Ingalls Industries. Ramanujam, a member of the Potomac Officers Club, previously served as managing director of AI operations at Alion Science and Technology until it was absorbed into HII's technical services division. His work primarily concentrates on innovation, technology strategy, strategic partnerships and corporate venture investments, according to his LinkedIn profile.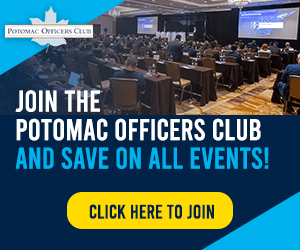 Before joining Alion, Ramanujam co-founded Interflow AI, a company whose business revolves around AI-powered cybersecurity, 5G telecommunications and decision analytics. Before that, he was chief technical and strategy officer at ASSETT, a U.S. Navy contractor that provides AI and command and control services. From 2014 to 2017, he had a stint as an affiliate partner for the federal sector at Decision Strategies International, handling multiple markets including health care, financial services, and energy.
Another company Ramanujam founded is Fermi Analytics, a 5G wireless startup where he worked as a consultant to the National Academy of Sciences. Earlier in his career, he was CTO and vice president for DRS Technologies and the founder and CEO of Sensor Biomed Corp.
Ramanujam earned a Master of Business Administration degree with a focus on strategy and finance from the Wharton School and a master's and a doctoral degree in optical sciences from the University of Arizona. He is a postdoctoral fellow at the Research Laboratory of Electronics of the Massachusetts Institute of Technology, where he earned a bachelor's degree in electrical engineering.
Category: Executive Profiles
Tags: AI Technology Execs Executive Profiles HII LinkedIn Managing Director Mission Technologies Nanda Ramanujam