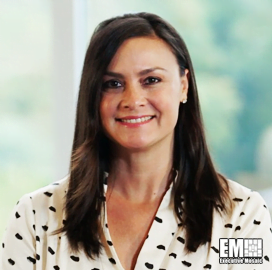 Natalie Carey
Senior Director, Federal
Civilian Practice, Appian
Natalie Carey, Senior Director for Federal Civilian Practice at Appian
Natalie Carey is the senior director for federal civilian practice at Appian, which specializes in low-code automation for enterprise software applications.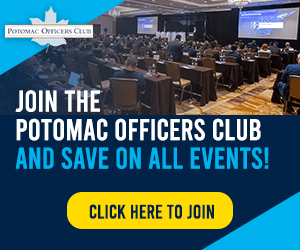 She is responsible for the complex government workflow orchestration and automation covering acquisition, grants, correspondence, regulatory approvals, investigative case management, human resource lifecycle, benefits, loans, permitting and licensing, security, risk and compliance, according to her LinkedIn profile. 
During her tenure, the defense contractor partnered with Accenture Federal Services to help streamline the federal acquisition program through the low-code automation system. 
The collaboration requires AFS to supply new delivery accelerators to enhance Appian's acquisitions solutions that facilitate the procurement process and validate that the system complies with the Federal Acquisition Regulations policies. 
Before joining the organization in October 2019, Carey served for almost 11 years at Valiant Solutions, an IT service company focusing on cybersecurity program management, security engineering, governance, risk, compliance, cloud management, agile development and health technology. She was the executive vice president and director for government solutions at the Henderson, North Carolina-based company.
She oversaw the company's operations in various areas, including cybersecurity consulting and services, Elastic Stack, machine learning, deep learning, data science, Tenable, Archer, Amazon Web Services, Google Cloud Platform, DevSecOps and security automation orchestration. 
Previously, Carey took on the role of director for cloud solutions at CMI, an IT service company established in 2015 and headquartered in Washington, D.C., specializing in cloud management, security, compliance and strategy. 
Earlier, she spent more than two years at SAIC's worldwide training delivery for the Department of Homeland Security's Customs and Border Protection and more than two years at L-3 Communications' program management for the U.S. Navy at Naval Base, San Diego.
A member of leading government and industry collaborative working groups as well as a contributor to various publications and events in low-code automation, Carey earned her bachelor's degree in arts from the University of Maryland.
Category: Executive Profiles
Tags: Appian Corporation Appian Government Cloud cybersecurity Executive Profiles federal civilian LinkedIn Natalie Carey