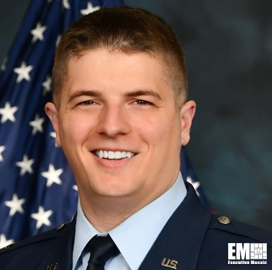 Nathan Green
Program manager
DISA
Nathan Green, Program Manager at the Emerging Technology Directorate at DISA
Nathan Green is a program manager at the Defense Information Systems Agency's Emerging Technology Directorate. He joined the Department of Defense unit in August 2018 as director of operations and also served as an aide-de-camp for DISA from July 2019 to March 2021.
In his current leadership role, Green integrated new technology offerings into the DOD to help the agency solve emerging problems. He also led a program that helped DISA deliver a new solution to the Pentagon. The next-generation Commercial Solutions for Classified solutions suite allows users to access classified information from mobile devices.
He also served with the U.S. Air Force from 2016 to 2018, starting off as a client systems technician. He also led USAF's Communications Focal Point as the director of the service's Cyber Operation Center, according to his LinkedIn profile.
As a DISA operations director, Green oversaw various command and control activities for the Defense Department and supported cyber operations for the DOD. He also provided C2 and network security support across the organization.
Green holds a master's degree in cybersecurity management and policy from the University of Maryland Global Campus and a bachelor's degree in engineering, industrial and systems engineering from Auburn University. He also holds a CompTIA Security+ certification.
Category: Executive Profiles
Tags: CompTIA Defense Information Systems Agency Department of Defense DISA emerging technology Executive Profiles LinkedIn Auburn University Nathan Green University of Maryland Global Campus US Air Force