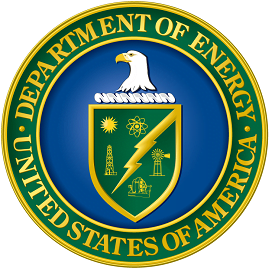 National Labs Suggest Use of 3D Printing to Expedite Production of Medical Supplies
Paul Dabbar, secretary of the Department of Energy, has confirmed that 15 of the United States' national laboratories are in talks with public and private stakeholders to use additive manufacturing, also known as three-dimensional printing, to expedite the production of face masks, face shields and ventilators for health care workers.
Speaking with FCW, a spokesperson for the Energy Department estimated that the labs' 3D printing effort could shorten development times for medical equipment from months to days.
The labs' efforts expand on a National Institutes of Health co-led initiative that calls for the establishment of a framework to use 3D-printing for medical supplies, FCW reported.
Frank Kendall, a veteran of the Ebola crisis and a three-time Wash100 winner, also told the government media brand that the Trump administration must get ahead of the shortage in medical supplies.
Meanwhile, Gil Kerlikowske, a former Customs of Border Protection commissioner and a past Wash100 winner, pointed out that deployment of medical supplies could be accelerated through the Defense Production Act or another federal directive to manufacturers and distributors.
Category: Future Trends
Tags: 3D printed medical equipment 3D printing additive manufacturing Carolyn Maloney Department of Energy FCW Federal Emergency Management Agency FEMA Frank Kendall Future Trends Gil Kerlikowske National Labs Paul Dabbar