7 Trailblazing National Security Leaders in 2023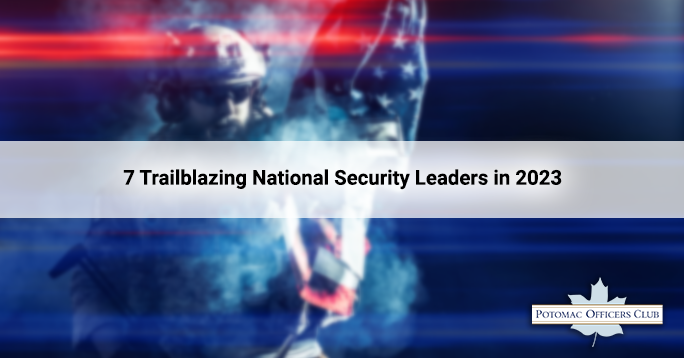 Among the US government's most crucial missions is to maintain and bolster national security in land, sea, air, space, and cyber domains. To deploy the latest mission technologies and strategies and achieve success, federal agencies collaborate with professionals accomplished in the areas of defense, security, and threat mitigation.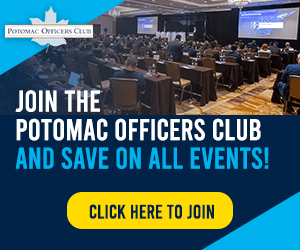 2023 has witnessed a handful of leaders dedicated to advancing national security efforts for the future and their successors. Outlined below are some of the leaders who have proven to be trailblazers in the national security domain.
Note: The following list features esteemed industry leaders selected based on a comprehensive evaluation of their accomplishments, including their strategic vision, demonstrated impact on the industry, innovative contributions, and leadership prowess. However, this is not an exhaustive list. The industry is filled with talented professionals making significant contributions, warranting close attention for their achievements and potential impact.
Trailblazing National Security Leaders in 2023
Stacy Kubicek, Vice President & General Manager of Mission Solutions at Lockheed Martin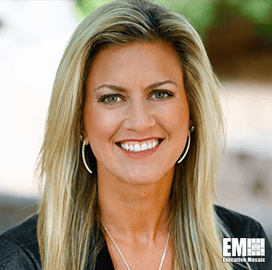 Stacy Kubicek has been a vital part of Lockheed Martin for 17 years now. She joined the defense and aerospace company in June 2003 as Senior Systems Engineer where she applied her degree in software engineering to develop high-tech solutions for Lockheed Martin's multi-domain missions and operations. 
Kubicek's competencies proved to be valuable company assets, which catapulted her into assuming leadership and executive roles and advancing her career in defense and national security. In her role as Vice President & General Manager of Mission Solutions, she oversees all operations related to 5G, artificial intelligence (AI), machine learning (ML), cybersecurity, sense-making, analytical and joint-domain capabilities. 
Also under Kubicek's purview are a team and a multi-billion dollar portfolio focused on delivering and operating mission-critical solutions for federal government intelligence and space-based programs. Her role in the National Security Space segment would be seminal in reinforcing and molding the future of space defense and deep space exploration.
Kubicek's active contribution to enhancing national security earned her a spot among the executives working closely with Lockheed Martin Space's National Security Space division. This new business segment aims to incorporate classified and defense portfolios with aligning programs to support military solutions, military space, and special programs enterprises.
Timothy Deaver, Vice President of Strategic Solutions at Mynaric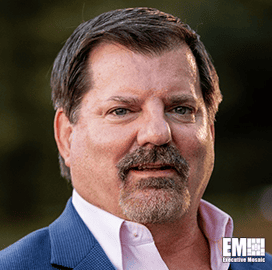 Timothy "Tim" Deaver is a distinguished industry veteran in the fields of national security, space defense, satellite design, space control policies, and aerospace warfare operations. He has more than 30 years of experience with specialties in system engineering, program management, satellite operations, and mergers and acquisitions.
Before joining Mynaric, Deaver honed his expertise in national security and space defense as Director of Space Control Policy at the National Security Space Integration (NSSI) and during his active time at the US Air Force. He also assumed directorship and presidential roles at SES Government Solutions and Airbus US Space & Defense Inc.
Deaver's role is seminal to Mynaric's development of multiple advanced optical communications terminals (OCT) for its various air and space satellites active in low-Earth orbit. In a September 2022 interview, he highlighted the manufacturing new satellite terminals improves space-to-ground interoperability and communication capabilities, as well as reduces acquisition time and establishes uninterrupted link configurations. 
Deaver added that Mynaric's production of more terminals would help customers reduce costs, facilitate more efficient testing processes, and ensure seamless space mission communications and mission workflows.
Todd Probert, President of National Security and Innovative Solutions at CACI International Inc
Todd Probert has an extensive professional background in defense, mission technology, and national security spanning 25 years. He leverages his experiences from Honeywell International, Raytheon Technologies, and CAE Inc. to fulfill his current role as President of National Security and Innovative Solutions at CACI International.
Since July 2020, Probert has been instrumental in driving operational excellence across the company's functional and business enterprises, as well as managing large and complex portfolios, developing international business efforts, and propelling growth and success in technology-enabled environments for federal and commercial customers.
Among Probert's significant contributions to the national security space is his active involvement in CACI International's adoption of electronic warfare, cyber capabilities, and Counter Unmanned Aerial Systems (C-UAS). Probert highlighted that the acquisition of these technologies provides warfighters battlefield advantage in all domains and a fast, uninterrupted relay of intelligence from space to Earth.
In addition to his position and key contributions at CACI International, Probert serves as a board member of the Intelligence and National Security Alliance (INSA). He officially joined the organization on January 1, 2023, and is among the board members granted a three-year term to foster INSA's public-private relationships to advance strategic, business, and national security intelligence and efforts.
Dean Bellamy, Executive Vice President of National Security Space at Redwire Space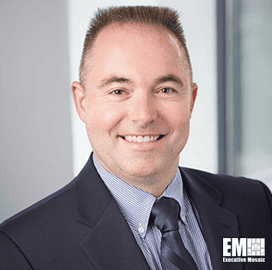 May 2021 was a significant turning point for Redwire Space as it welcomed retired US Air Force Colonel Dean Bellamy as Executive Vice President of its National Security Space division. A distinguished industry leader with a career in active duty spanning 25 years, Bellamy brings to the table a wealth of experience in aviation, mission support, strategy programs, satellite operations, and launch spacecraft operations. 
In his current role, Bellamy is responsible for Redwire Space's strategic planning, program management, and space development efforts, as well as the alignment of the company's offerings to the requirements of national space security clients.
While a relatively new company compared to other space missions and defense corporations, Redwire Space has proven to be a formidable force when it comes to the space technology realm. Among the company's significant milestones happened on the 3rd of April 2023, when it was chosen to install ExoAnalytics' space-tracking software on a navigation camera platform aboard an in-orbit satellite.
Bellamy highlighted that integrating this technology with Redwire Space's machine-vision cameras will provide more efficient navigation in close proximity to various celestial bodies. He added that the data collected within the orbit of the resident objects could be ingested into the US Space Force's repository and used to enhance space domain awareness and missions.
Clay Goldwein, Senior Vice President and Business Unit Leader at CGI Federal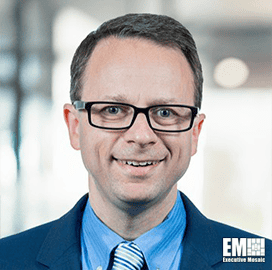 Clay Goldwein has been an eminent part of CGI Federal's aim to provide consulting services on technology, financial data, managed IT, and systems integration. Alongside these are organizational change management and business process support to various clients across the federal government space. He has cumulative professional experience at CGI Federal spanning 30 years. 
Goldwein has spearheaded the company's efforts for defense and homeland security even before taking on his current tenure as Senior Vice President and Business Unit Leader. In the earlier stages of his career at CGI, Goldwein led initiatives involving IT modernization, cloud computing, and cybersecurity. 
Among his significant accomplishments is achieving one of the first Authority to Operate (ATO) certifications by the Federal Risk and Authorization Management Program (FedRAMP) and leading CGI's cloud in the U.S. General Services Administration's Infrastructure as a Service Blanket Purchase Agreement (BPA). Due to his groundbreaking work for CGI's government portfolios, Goldwein was granted a spot among FCW Federal's 100 industry winners for 2023.
Since 2022, Goldwein and his team have been working on modernizing various IT infrastructures and capabilities to support various client missions. These missions include utilizing DevSecOps to support the integration process at Immigration and US Citizenship Services and the cloud and cybersecurity structures for the Cybersecurity and Infrastructure Security Agency (CSA).
Another seminal contribution of Goldwein to federal government agencies is advancing CGI Federal's diversity, equity, and inclusion (DE&I) initiatives to promote inclusive workplaces and an inclusive work mindset to foster a diverse and functional workforce.
Harish Luthra, Chief Executive Officer at SAP National Security Services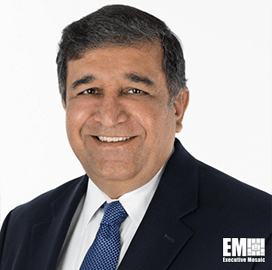 Harish Luthra started his career at SAP in August 1997 as General Manager overseeing client engagement, program management, and project implementation consulting functions intended for the US Department of Defense and other federal, civilian, aerospace, and defense enterprises. 
After 26 years, Luthra moved to SAP's National Security Services (NS2) as Managing Director of the Secure Cloud Business and developed four years of experience in enterprise cloud, intelligent cloud, and business technology platforms. He managed these offerings for markets within the United States, Canada, Australia, and New Zealand before taking the reins of the company as Chief Executive Officer (CEO).
As the CEO, Luthra leads all of SAP NS2's initiatives of providing cloud computing, product support, and consulting services. He also oversees SAP and Sybase software offerings to partners, clients, and stakeholders within the US National Security and critical infrastructure realms. 
With his extensive professional experience working closely with the government and providing class-leading enhanced IT solutions, So far, Luthra proved to be a dependable leader dedicated to bolstering the nation's safety and security in 2023 and beyond.
Patrick Clancey, President and Chief Executive Officer at IDEMIA National Security Solutions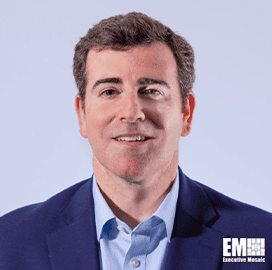 Patrick Clancey is a distinguished expert with over 18 years of experience in the biometrics industry. He has been a crucial part of IDEMIA National Security Solutions (NSS) since June 2017. Clancey is one of the co-founders and started out as the Vice President of Operations involving finance and administrative activities.
In 2019, Clancey was promoted to Vice President of Digital Identity Operations and subsequently, to Vice President of Strategy Programs and Chief of Staff of Digital Platforms. Currently, he holds the positions of President and Chief Executive Officer at IDEMIA NSS. He leverages his extensive background to spearhead the fostering of a "privacy by design" mentality to support various security missions of federal agencies. 
David Langstaff, Chairman of the NSS Board of Directors, highlighted that Clancey's comprehensive experience in the biometrics and digital industries will be influential in propelling the company's growth and enhancing services that support defense and homeland security missions.