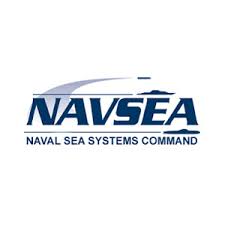 NAVSEA Selects GMATEK to Mitigate Degradation in Unmanned Sea Vehicles
The Navy has selected GMATEK to help detect, mitigate and compensate for sensor degradation on unmanned surface and undersea vehicles. 
GMATEK will perform research and development in multi-sensor fusion and analytics in support of the Naval Sea Systems Command Program Executive Office Unmanned and Small Combatants, the contractor said.
The company said it will use machine learning techniques and deep-learning artificial intelligence technology to ensure the reliability of remote-operated and autonomous vehicles.
GMATEK added that it aims to condition such vehicles to continue operating under increasing degrees of failure in sensor components and systems. 
The contractor will also develop a prototype system for test and evaluation in several conditions for subsea, surface and airborne sensors. Work will be done at GMATEK's facilities in Annapolis, Maryland.
FarSounder, a maritime technology company based in Warwick, Rhode Island, will participate as a subcontractor.
The company will contribute its knowledge, expertise and expertise in sonar systems to support GMATEK's project. 
GMATEK is a woman-owned small business established in 2007. The company specializes in advancing sensor technologies for creating awareness of objects and events, according to its website. 
The company said it increases situational awareness for crewed and autonomous ships, expands navigation infrastructure for vehicles, detects failures in avionics equipment, assesses automatic testing instruments and extracts information from sensor-related data. 
NAVSEA, the largest of the Navy's five system commands, engineers and supports the service's fleet of ships and its combat systems. 
Category: Future Trends
Tags: FarSounder Future Trends GMATEK NAVSEA PEO-USC Program Executive Office – Unmanned and Small Combatants sensor degradation U.S. Naval Sea Systems Command U.S. Navy undersea vehicles unmanned surface