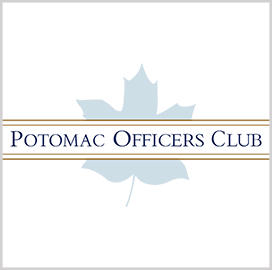 US Navy
Navy Announces Single-Phase F-35C Modifications on Future CVN 79
The Navy plans to introduce F-35C modifications to the future USS John F. Kennedy aircraft carrier, or CVN 79, using a single-phase acquisition strategy instead of the originally planned two-phase approach.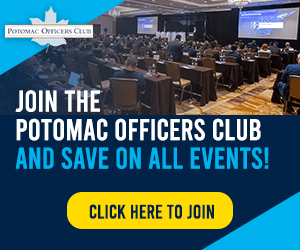 James Geurts, assistant secretary of the Navy for research, development and acquisition, said the modifications to the acquisition strategy and the aircraft themselves will allow for a more capable and lethal carrier.  
"Initiating this work now will build on the lessons learned from USS Gerald R. Ford to maintain the optimal construction timeline for the shipyard and to avoid inefficiencies," said Geurts, a past Potomac Officers Club event speaker and a 2020 Wash100 winner.
According to Geurts, the single-phase strategy is the most efficient way to install the new capabilities onto CVN 79 from the shipbuilder's and Navy's perspectives. 
Geurts approved the move toward single phase in February. The strategy would deliver CVN 79 from the current construction period with its warfare system and F-35C capability. 
Progress on CVN's warfighting system is in line with the single-phase contract and is expected to serve as a pathway to fleet operations that meet the requirements of the National Defense Strategy. 
The Navy originally pursued a two-phase delivery approach to align Huntington-Ingalls Industries' construction with the development of the Enterprise Air Surveillance Radar suite.
Capt. Philip E. Malone, program manager for the John F. Kennedy, affirmed the Navy's commitment to delivering the new capabilities by 2024.
"Everyone, from shipyard workers to the design engineers to the crew, is looking forward to fully incorporating the new warfare system and the F-35C modifications," Malone said. 
Category: Speaker News
Tags: CVN 79 F-35C Huntington Ingalls Industries James Geurts National Defense Strategy Navy Philip Malone Potomac Officers Club Sea Power Magazine shipbuilding single-phase acquisition Speaker News USS John F. Kennedy Wash100