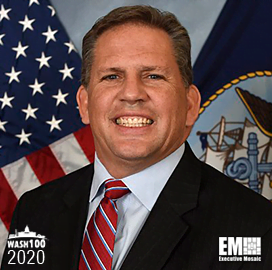 James Geurts
Assistant Secretary
US Navy
Navy at Risk of Cutting Modernization Budget Without COVID-19 Relief Funds
The Navy could be forced to reduce its procurement and modernization spending without much-needed relief funding from Congress.
During a recent interview, James Geurts, the assistant secretary of the Navy for research, development and acquisition, told reporters that the Navy needs the funding to sustain a ready force and cover acquisition costs related to the COVID-19 pandemic.
Geurts considers the $4.7B funding allocated for the Navy in the Department of Defense's $11B request to Congress for emergency supplemental funding as a good estimate to manage the service's needs, UPI reported Thursday.   
The requested funding is meant to cover the costs incurred by the DOD enterprise from March 15 to June 15 because of pandemic-induced inefficiencies.
As indicated in a memo obtained by Inside Defense, the requested $4.7B for the Navy will take care of expenses related to shipbuilding and aircraft procurement. The funding will also address the service's long-term fragility concerns regarding combat vehicle transmissions and aircraft engines, as well as the short term risks to textile manufacturers, body armor suppliers and small business electronics suppliers. 
According to the Navy, the increased costs were brought about by factors such as remote work and personal protective equipment purchases. 
The Navy is set to receive the biggest portion of the DOD's requested relief funding, with the Air Force at close second with $4.3B. The Army is third in line with $1.1B, followed by the Missile Defense Agency and the U.S. Special Operations Command, which will receive $593.5M and $189.6M, respectively.    
Category: Speaker News
Tags: Congress COVID-19 James Geurts Pentagon Speaker News U.S. Navy UPI