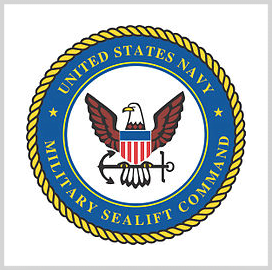 Navy Looking for COTS Solutions for Network Configuration Data Platform
The Navy has issued a request for information in search of ready-to-use commercial off-the-shelf tools for its web-based repository for network configuration data, called the Vulnerability Remediation Asset Manager.
The requested COTS solutions are intended to help the Navy leverage VRAM in cataloging network configurations to ensure compliance with technical directives and address known vulnerabilities. According to the RFI, the COTS solutions must be interoperable on .mil domains and must be able to parse large files and support other components within the cybersecurity infrastructure, Fedscoop reported. 
"VRAM provides a streamlined tool to proactively maintain, validate, and document a system configuration baseline," the RFI states.
The RFI also covers requests for other potential cyber-enhancing tools, in addition to COTS tools for the VRAM program. In particular, the Navy is "interested in the capability of companies to develop, produce and deliver any future COTS and/or NDI items at its own expense." 
The search for VRAM and other cybersecurity tools comes amid the Navy's continued analysis of its March 2019 cybersecurity report. So far, the Navy has elevated its chief information officer position in the civilian hierarchy and introduced information technology plans to deal with persistent cyber threats. The service has also restructured some of its program executive offices to bolster enterprise IT work.
The PEO Command for Control, Communications, Computers and Intelligence is in charge of the new acquisition. 
Category: Future Trends
Tags: cybersecurity FedScoop Future Trends IT Modernization request for information RFI U.S. Navy VRAM Vulnerability Remediation Asset Manager