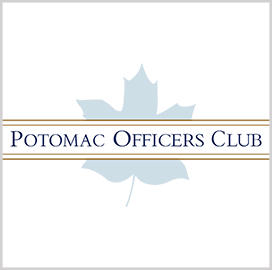 James Geurts
Assistant Secretary
US Navy
Navy, Marine Corps Revamp Training Methods Amid Pandemic
The Navy and the Marine Corps have shifted their approach to personnel training to keep up with the restrictions imposed by the COVID-19  pandemic.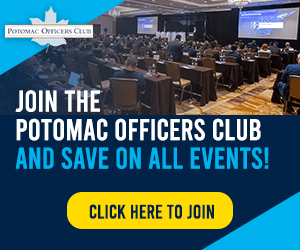 James Geurts, assistant secretary of the Navy for research, development and acquisition, recognized the need to revamp personnel training, citing the services' inability to get maintenance or technical support as efficiently as they used to due to the implementation of the 14-day quarantine period. 
Speaking at the National Training and Simulation Association's Training & Simulation Industry Symposium, Geurts said the Navy is now relying on training and simulation technology to conduct rapid tele-training and enable faster maintenance support, as well as video teleconferencing tools to seek remote assistance from faraway technicians, the National Defense Magazine reported. 
In addition, Geurts, a past Potomac Officers Club event speaker and 2020 Wash100 winner, acknowledged the need for artificial intelligence and other technologies to simplify the training, usage and maintenance of complex systems. 
The pandemic-induced restrictions offer an opportunity for the Navy to root out and mitigate issues that could be present in future battlefields, Geurts added. For example, he said that the Navy may be restricted from flying a helicopter or getting service crews to a ship in the middle of a fight. 
In terms of recruit training, the Navy has adopted a virtual approach in keeping with the service's 14-day restriction of movement policy. According to Adm. Milton Sands, commander of Naval Service Training Command, service leaders have provided iPads containing lessons for new sailors to maximize time spent in quarantine. Despite the training setback, the Navy is still on track to meet its 2020 accession goal of 40.8K personnel, he added.
A similar approach has also been implemented as part of the Marines Awaiting Training program. Maj. Gen. William Mullen, commanding general of Marine Corps Training and Education Command, said the pandemic has prompted the service to push for distance learning and computer-based training. The approach has enabled Marines to receive instruction while waiting for their arrival at a military occupational specialty school. 
Category: Speaker News
Tags: artificial intelligence cybersecurity data-driven decision-making James Geurts Marine Corps Marine Corps Training and Education Command Milton Sands National Defense Magazine Naval Service Training Command Speaker News Tim Hill training and simulation U.S. Navy William Mullen