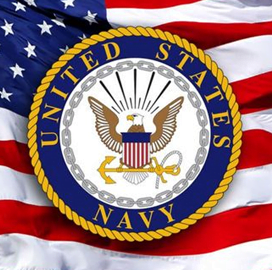 Navy On-Course to Implement Integrated Operations Command and Control System
The U.S. Navy is working on establishing a framework to govern its network architecture development and cyberspace operations.
Speaking at WEST 2020, Manuel Hermosilla, executive director of 10th Fleet/Fleet Cyber Command, said the framework will be critical in building out the architecture and design for the once envisioned Integrated Navy Operations Command and Control System.
Hermosilla described the INOCCS as a system of systems, which will enable warfighters to operate and defend with different technologies and capabilities in an information warfare setting, C4ISRNET reported Tuesday.
The INOCCS specifically addresses the areas of the Department of Defense's information network operations, defensive cyber operations, internal defense measures and defensive cyber operations response actions. According to Hermosilla, the INOCCS framework will initially be implemented on DoDIN operations and defensive cyber operations. 
Category: Popular Voices
Tags: C4ISRNET Department of Defense digital platform transformation DoD INOCCS Integrated Navy Operations Command and Control System Manuel Hermosilla Popular Voices U.S. Navy WEST 2020