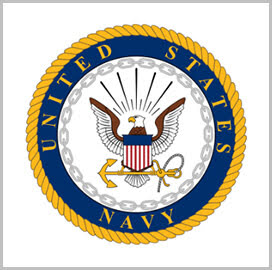 Attritable UxS
Mother Ship
Navy Seeking UAS Mother Ship for Planned Hybrid Fleet
The U.S. Navy has started a study focused on the creation of a hybrid fleet comprising manned and unmanned systems that can deploy various drone types. At the National Defense Industrial Association Expeditionary Warfare Conference, Navy Secretary Carlos Del Toro, a 2023 Wash100 awardee, said the service branch is assessing the potential of existing vessels to become a mother ship supporting unmanned technologies in a hybrid fleet.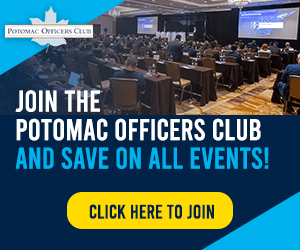 The Navy is considering using a littoral combat ship or a new unmanned Attritable UxS Mother Ship to deliver the drones in a contested environment without harming manned vessels, DefenseScoop reported. Del Toro did not provide a timeline for the study, saying that the service has to explore all possibilities.
According to a request for information issued in November, the Navy wanted to determine whether contractors can meet technical and cost requirements for the AUMS system. The RFI said the ship should autonomously navigate via GPS and be capable of over-the-horizon and line-of-sight communications. Features should also include a modularized container where unmanned systems will be stored, 360-degree camera coverage and a full-motion video uplink, and cybersecurity capabilities. The Navy noted in the RFI that the cost of developing the system is among its major concerns.
The service may also use manned submarines as mother ships for underwater drones. In July 2022, the Navy awarded Leidos and L3Harris a $358 million contract to develop a medium-sized unmanned underwater vehicle called Viperfish, which will combine the capabilities of the Razorback and MK 18 Mod 2 Kingfish UUVs.
At the Naval Submarine League's annual symposium in 2022, Adm. Casey Moton, the Navy's program executive officer for unmanned and small combatants, said integrating the capabilities will enable all nuclear-powered attack submarines to serve as a UUV mother ship.
Category: Future Trends
Tags: Attritable UxS Mother Ship Carlos Del Toro DefenseScoop Future Trends hybrid fleet US Navy