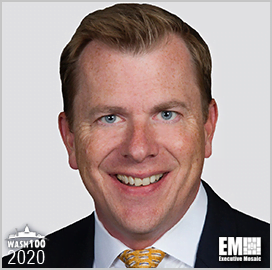 Aaron Weis
CIO
Navy
Navy Seeks to Deploy Permanent Collaboration Platform
The Navy is working on a permanent collaboration solution in preparation for the retirement of the Department of Defense's temporary collaboration platform, known as the Commercial Virtual Remote Environment, sometime in June 2021.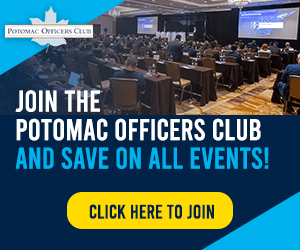 Speaking at a Navy Gold Coast webinar, Navy Chief Information Officer Aaron Weis noted that the CVR platform changed the service's approach to post-pandemic work and made apparent the need for a replacement solution to maintain such capability. 
As a substitute, Weis said the Navy is looking to widen its deployment of Microsoft Office 365, as it offers features beyond collaboration tools, including document sharing and integrated telephony, C4ISRNET reported Thursday.
Weis, a past Potomac Officers Club event speaker and 2020 Wash100 winner, added that the use of Microsoft Office 365 will allow the Navy to migrate from its legacy infrastructure, resulting in improved operations and cybersecurity posture, as well as cost-savings. 
Development efforts for the proposed Microsoft Office 365 environment was already underway in January but progress has been slowed down due to the coronavirus pandemic. The Navy has been working with the Marine Corps on the effort. 
According to Weis, the Navy is taking into account a lot of moving pieces with regards to fulfilling its information technology plans over the midterm.  
"And when I say the midterm, I mean probably by this time next year for having that capability deployed that will allow CVR to go away," he said.
Category: Speaker News
Tags: Aaron Weis C4ISRNET Commercial Virtual Remote Environment cybersecurity Department of Defense Marine Corps Microsoft Office 365 Speaker News U.S. Navy