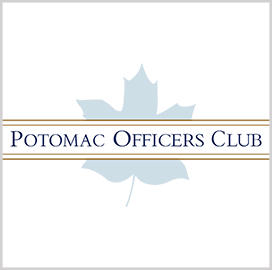 US Navy
Navy Surpasses FY2020 Goals for Prime Contracts Awarded to Small Businesses
James Geurts, assistant secretary of the Navy for research, development and acquisition, noted that fiscal year 2020 has been a record-breaking year for the Navy in terms of contract engagements with small businesses despite the challenges brought by the COVID-19 pandemic.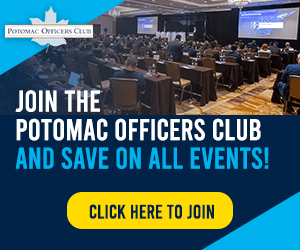 Geurts, a past Potomac Officers Club event speaker and 2020 Wash100 winner, told reporters that the Navy has awarded over $17B in prime contracts directly to small businesses in FY 2020, exceeding the service's goals not only at the overall level but in sub-categories as well.  
According to figures obtained by USNI News, the $17B accounts for 16.46 percent of the Navy's prime contract awards for the fiscal year, surpassing its 15.61 percent goal for prime contracts awarded to small businesses. 
In terms of sub-categories, about 6 percent of the Navy's prime contract dollars went to small disadvantaged businesses. In comparison, the Navy expected to award only 5 percent of its prime contracts to SDBs. The service also exceeded its 1.9 percent goal for service-disabled veteran-owned small businesses with a 2.35 percent record. Additionally, women-owned small businesses received 2.69 percent of the Navy's prime contracts compared to a goal of 2.2 percent. Meanwhile, HUBZone small businesses got 1.6 percent of the Navy's prime contracts, up from a goal of 0.9 percent. 
One of the reasons for the increase in contract engagements with small businesses is the change in how the Office of Naval Research asks questions. Rear Adm. Lorin Selby, ONR commander and chief of naval research, explained that his office now starts asking small businesses what they have to offer instead of demanding things from them.
Among other things, the ONR has shortened the usual 20-page proposals that it requires from small businesses down to 10 pages and significantly cut down evaluation time, contracting processes and time to first payment. 
Geurts noted that the change was not specifically driven by the pandemic as the Navy has been aiming to capitalize on the agility of small business since December 2017.
Category: Speaker News
Tags: acquisition budget Department of Defense HUBZone James Geurts Lorin Selby Office of Naval Research SDB SDVOSB small business Speaker News U.S. Navy USNI News WOSB