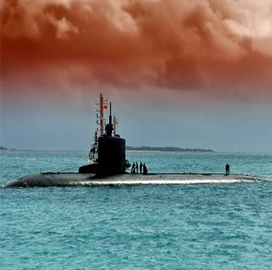 Submarine
Navy to Deploy Hypersonic Weapon on Ohio-Class Submarines by 2025
Vice Adm. Johnny Wolfe, director of Strategic Systems Programs, said the U.S. Navy is set to field a hypersonic weapon on the largest nuclear-powered submarines within five years.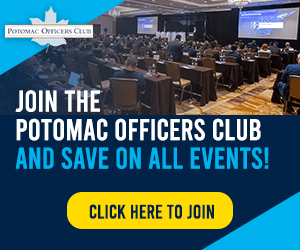 In a webinar for the annual symposium of the Naval Submarine League held on Nov. 17, he said the Conventional Prompt Strike capability is scheduled for deployment on Ohio-class guided-missile submarines by 2025.
 While the service currently has four SSGNS in the fleet, he did not say if the CSP would be mobilized on all of the submarines. 
The capability will be deployed by the Army in 2023 and on the Block V Virginia-class attack submarines with the Virginia Payload module in 2028. 
Wolfe said the hypersonics technology is the Department of Defense's priority for the Navy. 
"In Conventional Prompt Strike we are focused on how do we  … take all of the successes that we've had in the research development and flight testing and start production and transition that into a military capability that we can give to the Army at about the 2023 time frame and continue to push that forward so that we get to a Navy capability on SSGN in the 2025 time frame," he said.
Wolfe also said the other plans in the next four years include the Initial Unit Training without the All-Up Round commencing in 2021, a canister hot-launch operational demonstration in 2022, the release of the Army's prototype truck-hauled delivery system in 2023 and the supply of the All-Up Round and the hypersonic glide body in 2024. 
He added that limited operational capability is scheduled for the SSGNs in 2025 and initial operational capability on the Virginia-class SSNs in 2028. 
Wolfe added that the Navy has made significant achievements in the CSP program and was able to launch its second hypersonic glide body test early in 2020 at the start of the COVID-19 pandemic.
Category: Future Trends
Tags: Conventional Prompt Strike Department of Defense Future Trends guided-missile submarines hypersonic hypersonic glide body Sea Power Magazine SSGNs U.S. Navy Vice Admiral Johnny Wolfe