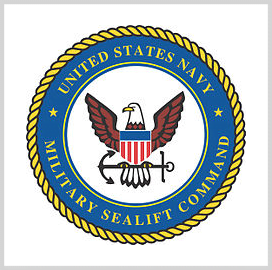 US Navy
Navy to Integrate Boeing MQ-25A Stingray Into Larger Unmanned Campaign Plan
The Navy intends to make the Boeing MQ-25A Stingray a key element in its unmanned campaign plan, an enterprise-wide effort aimed at harmonizing the service's unmanned aerial, surface and undersea platforms.
In an interview with USNI News, Navy acquisition czar James Geurts, a 2020 Wash100 winner and a past Potomac Officers Club event speaker, noted that the service is currently working on a way to holistically integrate all of its unmanned assets, under the water, on the water and above the water across the fleet. 
As it stands, the Navy wants to create a criteria that will help determine whether certain unmanned systems tie into the objectives of the unmanned campaign plan, USNI News reported.
In a recent update, Boeing announced that it has already installed the aerial refueling system on its prototype T1 MQ-25A, which is scheduled to resume flight testing in the latter part of the year.
According to Dave Bujold, Boeing's MQ-25 program director, the test flight will allow the company to gather test points about the pod's aerodynamics and the software commands that control it ahead of the aircraft's targeted delivery date to the Navy.
Bujold added in his statement that the early testing and early software development are critical in helping the Navy integrate the MQ-25 in its unmanned fleet as soon as possible. 
Geurts also considers the early test flights as a great benefit as it gives the MQ-25 team the opportunity to learn lessons and figure out different facets of the program.
Another Navy official confirmed to USNI News that the plane has completed its landing gear drop testing. The prototype's engine is also being built while additional aircraft components are already moving across the supply chain. Additionally, the Navy is installing the control systems of the aircraft's carriers.
Category: Speaker News
Tags: Boeing Dave Bujold James Geurts Mike Gilday MQ-25A Stingray Speaker News Super Hornets U.S. Navy unmanned campaign plan Unmanned Carrier Aviation Mission Control System unmanned systems USNI