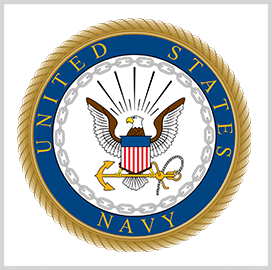 Navy Wants to Invest $12B for Unmanned Platforms Between FY 2021 to 2025
The Navy has laid out a $12B investment plan for its future years defense program, an effort aimed at bolstering the service's unmanned aircraft, surface vessels and underwater systems, Bloomberg Government revealed. 
With the planned investment, the Navy is supplementing its ship fleet of manned vessels with unmanned systems, which Robert Levinson, senior defense analyst at Bloomberg Government, believes will be the service's future.
The future years defense program covers the service's unmanned platform priorities from fiscal years 2021 to 2025, including the MQ-4C Triton maritime surveillance aircraft and the MQ-25 Stingray aircraft carrier-launched tanker, which the Navy intends to spend about $5.3B on, the National Defense Magazine reported Tuesday.  
Additionally, the Navy plans on spending $2.2B on unmanned surface vessels and $1.9B for unmanned underwater vessels. The service is significantly increasing its investment on USVs and UUVs, as spending for the platforms is projected to reach $941M in 2021 alone, marking a 129 percent increase compared to corresponding figures in 2019. 
The Navy also allocated $128.5B for operations, maintenance and personnel costs in 2021. Speaking at a recent webinar, Levinson warned that investments in the aforementioned categories could cause budget constraints in the Navy's modernization accounts, which comprise $57.2B for procurement and $21.5B for research, development, test and evaluation.
Considering the flat budget the Navy has been dealt with, Levinson said, the service now faces the challenge of choosing whether to prioritize new purchases or making investments on maintenance services.   
"You can buy more ships and put more money [into that], but then you need more sailors and you need more training of the sailors," Levinson argued. 
Despite the budget constraints, Levinson believes that unmanned vessels are still an attractive investment due to their relatively cheap cost. The analyst asserts that the platforms are generally expected to be less expensive to procure, operate and maintain than manned platforms.
Category: Future Trends
Tags: 2021 Navy budget drones Future Trends National Defense Magazine Robert Levinson robotics platform U.S. Navy underwater systems unmanned aircraft unmanned systems