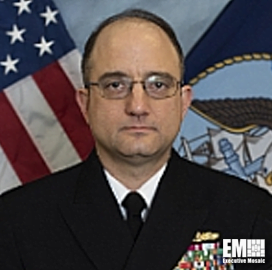 Casey Moton
PEO, Unmanned Systems
Navy
Navy's Unmanned Systems Need Different Approach to Maintenance, PEO Says
The Navy needs to adopt a different approach to maintaining and operationalizing its unmanned surface vessels and unmanned underwater vessels, according to the official leading their development.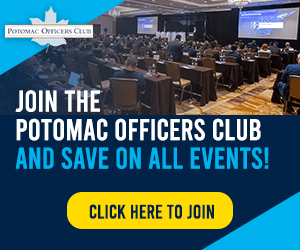 Adm. Casey Moton, the program executive officer for unmanned and small combatants and a past Potomac Officers Club event speaker, said the Navy is currently in the initial prototype stage and has not yet decided on a maintenance strategy.
"So Surface Development Squadron One in San Diego is including looking at maintenance and helping us look at all that. The same is happening on the UUV side with UUV Squadron One up in Keyport Washington," Moton said during the American Society of Naval Engineers' Virtual Fleet and Maintenance and Modernization Symposium.
Moton said operational-level maintenance would be similar to the strategy used by aircraft squadrons. However, the strategy for intermediate-level and depot-level maintenance units has not yet been decided. 
"My personal thoughts are that it goes from a range of making sure that a LUSV, MUSV in particular, are maybe not much different from other surface ship classes in terms of the Regional Maintenance Centers doing their role," he said. 
According to Moton, the Navy will ensure that unmanned units are not treated as a departure from standard procedures, adding that he wants to does not want to "close the door to innovation" and a range of solutions. 
Moton added that many companies, including smaller and mid-sized players, are participating in the Navy's USV efforts.
Category: Speaker News
Tags: American Society of Naval Engineers Casey Moton maintenance O-level operational level Regional Maintenance Centers Sea Power Magazine Speaker News U.S. Navy unmanned surface vessels unmanned vessels USV Virtual Fleet and Maintenance and Modernization Symposium