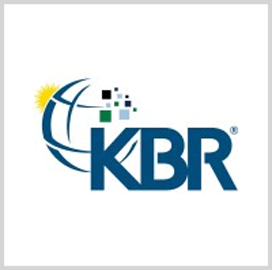 KBR
NAWCAD Taps KBR for C-UAS Integration, Sustainment Services
KBR has secured a $92.6 million indefinite-delivery/indefinite-quantity contract for counter unmanned air systems services for the Naval Air Warfare Center Aircraft Division's Combat Integration & Identification Systems unit.
The IDIQ requires KBR to perform integration and installation services, characterize system and subsystem components, provide system management and material control services, facilitate C-UAS testing and repair, conduct laboratory maintenance and quality assurance, develop training curriculum and materials and carry out formal training programs.
Contract work will support various Navy identification and data link systems, including the Negation of Improvised Non-State Joint Aerial-Threats system, Counter-Remote Control Model Aircraft Integrated Air Defense Network system, SkyTracker UAS detection and tracking suite, Light Marine Air Defense Integrated System, Marine Air Defense Integrated System and Anduril artificial intelligence platforms, KBR said.
The company will perform work at Webster Outlying Field in St. Inigoes, Maryland, for five years.
According to KBR Government Solutions President Byron Bright, a Potomac Officers Club member and 2021 Wash100 winner, C-UAS reinforcement services provided under the contract will have significant impacts within the DOD and the international allied community.
KBR said its services for NAWCAD will also benefit programs sponsored by the Naval Air Systems Command, Naval Sea Systems Command, the U.S. Coast Guard and other DOD and government entities.
Headquartered in Houston, Texas, KBR is a 29K-member organization that offers a wide range of professional services and solutions to customers across the aerospace and defense, industrial, data science and federal and civilian markets.
Category: Future Trends
Tags: Anduril artificial intelligence Byron Bright C-UAS contract award CORIAN Counter Unmanned Air Systems Department of Defense Future Trends IDIQ KBR LMADIS Naval Air Warfare Center Aircraft Division NAWCAD SkyTracker