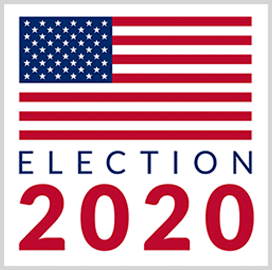 US 2020 election
NCSC Director: China, Russia, Iran Targeting US 2020 Election
National Counterintelligence and Security Center Director William Evanina has released a statement detailing efforts by U.S. adversaries, namely China, Russia and Iran, to interfere with the November elections.  
Evanina noted that the Chinese and Russian governments are expanding their influence to weaken the presidential campaign of President Donald Trump and presumptive Democratic nominee Joe Biden, respectively, while Iran is keen on undermining U.S. institutions and Trump and sowing divisions among Americans.  
He believes foreign actors may compromise U.S. election infrastructure in an attempt to interfere with the voting process, steal information or undermine the validity of the election results, Cyberscoop reported. 
Despite the threat posed by the countries, Evanina maintained that it would be difficult for them to "interfere with or manipulate voting results at scale."
Two months ago, a cybersecurity specialist at Google suggested that Chinese hackers have launched attacks against the Biden campaign while Iranian hackers have targeted Trump's campaign officials.
In response to the threat information released by Evanina, Cybersecurity and Infrastructure Security Agency Director Chris Krebs, a past Potomac Officers Club event speaker and 2020 Wash100 winner, assured Americans that steps are being taken to ensure the security of the elections. 
Meanwhile, the top Democrat on the Senate Intelligence Committee welcomed the additional information provided by Evanina. 
According to Sen. Mark Warner of Virginia, a three-time Wash100 winner, Evanina's statement brings to light some of the serious and ongoing election concerns posed by China, Russia and Iran. Warner further emphasized in his joint statement with Sen. Marco Rubio, R-Fla., the importance of making these threats known to the voting public, local officials and members of Congress. 
Category: Speaker News
Tags: Chris Krebs CyberScoop Department of Homeland Security DHS Donald Trump election interference election security Joe Biden Mark Warner Speaker News