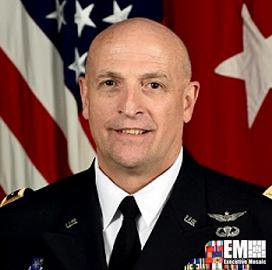 Lt. Gen. Neil Thurgood
Director
The Army RCCTO
NDAA Requires Army to Build Counter-Drone Weapons
The 2021 National Defense Authorization Act, which has passed the House and Senate and awaits President Donald Trump's formal approval, calls for the U.S. Army to build weapons to counter enemy unmanned drones.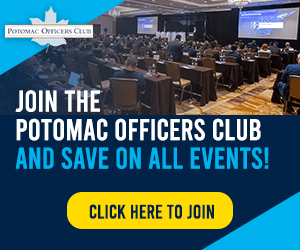 A provision in the defense policy bill requires the service to "prioritize the objective of developing and executing a plan to develop, test, and begin production of a counter unmanned aircraft system that can be fielded as early as the fiscal year 2021 to meet immediate operational needs," Military Daily News reported Friday. 
In a recent statement, Maj. Gen. Sean Gainey, director of the Joint C-sUAS Office, said 90 percent of the military's counter-drone capabilities are electronic warfare systems, many of which rely on lasers or microwave signals to interrupt the communications link between user and drone. 
JCO has sanctioned seven defensive countermeasures to identify, access and engage with adversarial drones.
Gainey noted that the threat is changing and the joint force must address the proliferation of UAS, including related off-the-shelf technology. He added that the growing threat may pose a challenging task for the office as counter-small drone operators.
JCO and the Army Rapid Capabilities and Critical Technologies Office held the first industry open house on Oct. 30 for over 500 defense industry representatives and discussed plans for putting up joint solutions to resolve current and future threats.
"The speed at which this is happening is dramatic," Lt. Gen. L. Neil Thurgood, director for Hypersonics, Directed Energy, Space and Rapid Acquisition, in charge of the Rapid Capabilities and Critical Technologies Office, said in a statement. "That speed is focused, that speed is resourced, and that speed will bring the results we need." Thurgood is a past Potomac Officers Club event speaker.
The two offices have also set up three common test ranges and a task force to detect potential urban test sites. Army officials expect to have up to two test events annually, with the first scheduled by late 2021.
Category: Speaker News
Tags: counter unmanned aircraft system counter-drone weapons hypersonics Military.com Neil Thurgood Pentagon Sean A. Gainey Speaker News U.S. Army