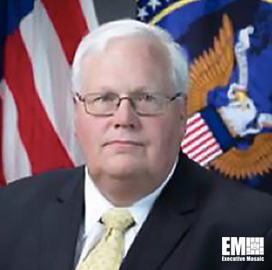 Neil Wiley
Neil Wiley Appointed as ODNI Principal Executive
Neil Wiley, a long-time career intelligence officer and a national security veteran, has been appointed as the principal executive at the Office of the Director of National Intelligence.
Acting Director of National Intelligence Richard Grenell made the announcement Wednesday, granting Wiley the responsibilities tied with the said role until the Senate confirms a presidential nominee to take over.  
Grenell expressed confidence that Wiley will be able to help the ODNI fortify America's national security, citing his 35-year career as a naval officer and a civilian intelligence professional, the ODNI reported. 
Wiley follows in the footsteps of Sue Gordon, who resigned as principal deputy director of national intelligence in ODNI back in August 2019.
He will be making the transition from his previous role as chairman of the ODNI's National Intelligence Council. In the said role, Wiley was in charge of NIC analysis across the intelligence community, which was critical in shaping immediate and long-term national policy deliberations.  
 
Before joining the ODNI, Wiley held multiple leadership positions at the Defense Intelligence Agency. He served as the DIA's director for analysis, where he was responsible for DIA's all-source analytic effort to inform policymakers, military planners and warfighters, as well as defense acquisition processes. Wiley was also named as DIA's principal deputy director for analysis and chief of DIA's Military Forces Analysis Office and Technology and Long-Range Analysis Office.
Wiley's career in the Navy dates back to 1998. Up until his retirement in 2003, he was enlisted as a surface line officer and an intelligence officer.  
A multi-awarded professional, Wiley has received the Presidential Rank Award-Meritorious Senior Executive, the DIA Director's Award and the DIA Exceptional Civilian Service Medal. He was also recognized as an Honorary Officer of the Most Excellent Order of the British Empire for his service as U.S. liaison officer to Britain's Permanent Joint Headquarters.
Category: Partnerships and Executive Moves
Tags: Defense and Intelligence MeriTalk Neil Wiley ODNI Office of the Director of National Intelligence Richard Grenell