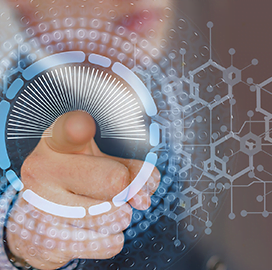 Digital modernization
ABBYY Announces Public-Sector Distribution Agreement With Carahsoft
ABBYY, a digital intelligence platform provider, has entered into a distribution partnership with Carahsoft Technology.
Carahsoft will make ABBYY's document processing and business process automation offerings more widely available for customers in the public sector.
The solutions have already been adopted by organizations like the National Oceanic and Atmospheric Administration, the Food and Drug Administration, the California Department of Motor Vehicles and several state and local government agencies, ABBYY said Thursday.
Bruce Orcutt, senior vice president of product marketing and management at ABBYY, said the company's offerings will provide agencies a way to streamline their workflows as they pursue digital transformation.
"The public sector faces significant challenges being document heavy and having processes that have been in place for decades in some instances," Orcutt added.
ABBYY cited a 2021 Deloitte government trends report showing that 79 percent of government officials believe automation is significantly improving the government's business processes.
The company said that its ABBYY Timeline offering is designed to provide public-sector organizations the process and task mining capabilities they need to increase the value of automation.
ABBYY Timeline analyzes business processes and identifies which ones should be automated, in addition to continuously monitoring them to ensure that the target results are met.
Government agencies now also have access to ABBYY Vantage, a cognitive services platform that uses artificial intelligence to help users understand documents.
The company also offers ABBYY Marketplace, a no-code cloud-based platform and digital marketplace designed to understand any document immediately.
Michael Shrader, VP of intelligence and innovative solutions at Carahsoft, said ABBYY's digital intelligence offerings will also improve organizations' visibility into their business processes, driving improvements in efficiency and customer experience. Shrader is a member of the Potomac Officers Club.
Category: Digital Modernization
Tags: ABBYY artificial intelligence automation Bruce Orcutt Carahsoft cloud digital intelligence digital modernization distribution partnership Michael Shrader public sector