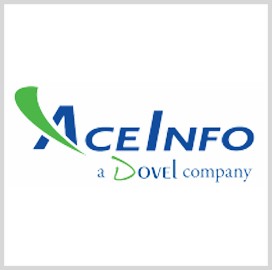 AceInfo Solutions
AceInfo to Support IT Needs of USDA's Natural Resource Management Directorate
Dovel subsidiary AceInfo Solutions has secured a five-year, $37 million task order to provide information technology operations and maintenance services in support of the Department of Agriculture's Forest Service Natural Resource Manager Directorate.
The task requires AceInfo to sustain the NRM Directorate's tools and applications. NRM is responsible for the applications used by more than 9,000 Forest Service employees.
Services provided under the task will support the business needs of units throughout the USDA, including the National Forest System and the State and Private Forestry organization, AceInfo said.
According to AceInfo President and Chief Operating Officer Mike Cosgrave, a Potomac Officers Club member, the company will utilize its IT operations, cloud migration, and DevSecOps expertise to support NRM's mission of sustaining the nation's forest and grasslands.
The task falls under the USDA's IT Support Services blanket purchase agreement. AceInfo was awarded a spot on the DAITSS BPA in July 2020.
The BPA covers IT service delivery support for enabling delivery services, strategic IT management, hosting/cloud, website/applications, software/hardware, IT security and compliance.
Headquartered in Reston, Virginia, AceInfo applies technology expertise and development methodologies to promote IT transformation and modernization among agencies involved in ensuring public safety.
The company supports agency missions in health IT, life sciences, public safety and grants management by relying on advanced data analytics and artificial intelligence, enterprise digital modernization technologies and methodologies, as well as cloud adoption and infrastructure optimization.
Category: Federal Civilian
Tags: AceInfo Solutions Dovel federal civilian IT Support Services BPA Mike Cosgrave task order U.S. Department of Agriculture