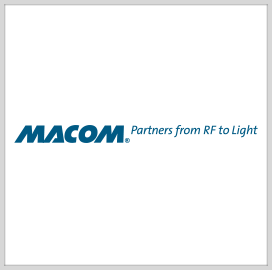 Monolithic microwave
integrated circuit
AFRL Awards GaN-on-SiC Semiconductor Process R&D Contract to Macom Technology Solutions
The Air Force Research Laboratory has selected Macom Technology Solutions to develop advanced gallium nitride-on-silicon carbide semiconductor process technologies for millimeter-wave monolithic microwave integrated circuit products.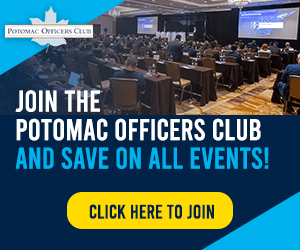 Work will be performed under a multiyear research and development contract valued at $4 million. The contract provides funds to improve the performance of existing GaN-on-SiC technologies for next-generation millimeter-wave aerospace and defense and commercial MMIC applications, Macom Technology Solutions said.
The new award, according to Macom President and CEO Stephen Daly, will help position the company as a leader in high-frequency and high-power MMIC technologies and products. It builds on a cooperative research and development agreement between Macom and the AFRL in January 2021, under which AFRL's production-ready 0.14 micron GaN-on-SiC process was transferred to Macom's foundry in Massachusetts for semiconductor production.
The Department of Defense designated the facility as a Trusted Foundry. Daly previously said that the manufacturing plant features electron beam lithography technology that enables producing materials for satellite communications, radar systems and other applications.
Category: Defense and Intelligence
Tags: Air Force Research Laboratory Defense and Intelligence Macom Technology Solutions monolithic microwave integrated circuit semiconductor production Stephen Daly