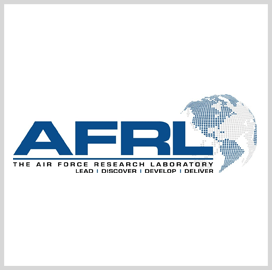 Space-based internet
capability
AFRL Calls on Satellite Companies to Demonstrate Space Internet Services
The Air Force Research Laboratory has just released a new solicitation wherein it called on the industry to demonstrate new space-based internet services that would allow military users to access broadband services through commercial constellations positioned in different orbits, SpaceNews reported Tuesday.
The solicitation, which was published Monday, requests interested companies to submit proposals for multi-orbit, multi-band networks where users can switch between space internet providers as needed. The armed forces have expressed interest in using internet services from satellites in geosynchronous, medium and low orbits relying on a common user terminal, a capability that is being marketed by several companies.
The proposed technology demonstrations will fall under the scope of AFRL's Defense Experimentation Using Commercial Space Internet program, which kicked off in 2017 as a means to explore how emerging services offered by SpaceX's Starlink, OneWeb and other companies could be integrated with traditional SATCOM networks to support military operations.
In its DEUCSI solicitation, the AFRL said it plans to fund between two to five "multi-Band, multi-orbit communication" experiments over the next two years under contracts that could be worth up to $40 million per experiment, depending on available government funding. However, it emphasized that offers that focus on a single satellite system will not be entertained.
As an example, the AFRL cites the Arctic Region as a part of the world where efficient space internet services can come in very handy. Currently, satellite communications above 55-degrees latitude are extremely limited. Emerging commercial space internet constellations may offer a solution to rapidly and affordably provide enhanced communications coverage to the Polar regions, the AFRL said in its request.
Category: Space
Tags: Air Force Air Force Research Laboratory broadband services commercial constellations space space internet services SpaceNews