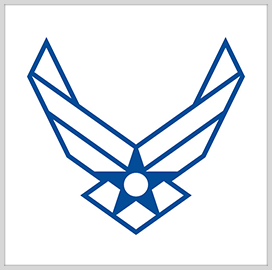 US Air Force
AFRL to Conduct New Golden Horde Tests
The Air Force Research Laboratory has scheduled more tests to address previous test setbacks by the swarming drone program dubbed Golden Horde.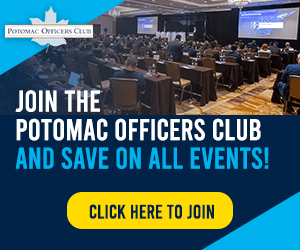 Speaking at a recent Mitchell Institute for Aerospace Studies event, AFRL Commander Brig. Gen. Heather Pringle said the lab has made adjustments to the Golden Horde weapons system and that a new demo will be held within the month, the National Defense Magazine reported. 
Golden Horde, which was added to the service's Vanguard advanced technologies program, is envisioned as a collection of small networked expendable drones integrated by data link radio.
The new tests follow a December demonstration where the Air Force failed to achieve four out of 13 test objectives.
During the recent demo, the service validated the performance of the system's networked radios. However, the weapon system's failure to accept an updated flight profile from an autonomous onboard processor caused two small diameter bombs released by the Air Force to miss their target. 
According to Pringle, the service plans on releasing four collaborative small diameter bombs in the upcoming demo to address previous setbacks. 
Looking ahead, the AFRL hopes to tap into collaborative technologies and weapon solutions that can be more plug and play. 
Golden Horde's progress is eclipsed by another capability in the Vanguard program, called Skyborg.
Despite facing challenges with its communication gateway, the Skyborg autonomous wingman technology has achieved more objectives compared to Golden Horde and is expected to reach initial operational capability by 2023.
AFRL intends to do more Skyborg tests in 2021 using multiple platforms and prototypes, Pringle said.
Category: Defense and Intelligence
Tags: AFRL Defense and Intelligence Department of Defense Golden Horde Heather Pringle National Defense Magazine US Air Force