AI applications
AI Could Improve DOD's Information Network Security, CIO Says
Lawmakers and Department of Defense officials said artificial intelligence could improve the Pentagon's information network security.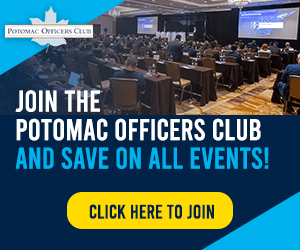 During a Senate Armed Services Committee hearing on Wednesday, DOD Chief Information Officer and 2023 Wash100 winner John Sherman said the agency already implements AI for aircraft preventive maintenance and is looking to learn more about ethical AI's role in cybersecurity.
Sherman also told lawmakers that the DOD is using zero trust to integrate AI and machine learning in network security, Nextgov reported Thursday.
The DOD CIO said the agency's zero trust framework will be implemented across the organization by 2027 to ensure that cyber threats remain at bay.
Lt. Gen. Robert Skinner, the director of the Defense Information Systems Agency and a 2023 Wash100 winner, said during the same SASC hearing that the Pentagon is using AI at multiple points across its information network and is using AI models to look for threats that officials might have missed.
Category: Defense and Intelligence
Tags: artificial intelligence Defense and Intelligence Department of Defense information network security John Sherman Nextgov Robert Skinner