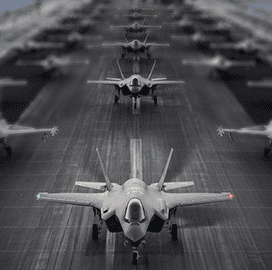 Quick Reaction
Instrumentation Package
Air Force Squadron Begins Installing Device for Improved In-flight Data Collection on F-35s
Operational F-35 aircraft are being equipped with a new device to enhance the collection of in-flight data. The Air Combat Command's 59th Test and Evaluation Squadron has been installing the Quick Reaction Instrumentation Package on F-35s since March. Gathered data through QRIP are provided to contractors to help them upgrade their software for the combat aircraft fleet.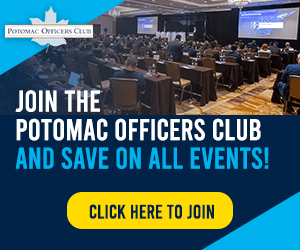 The football-sized QRIP replaces a $25 million 2,500-pound pod that occupied an entire weapons bay. According to squadron commander Lt. Col. Nathan Malafa, data from the pod usually took weeks or months to access, Defense News reported.
Before installing QRIP on operational aircraft, the squadron evaluated the device for over two years using test F-35s. QRIP connects to onboard computers to capture altitude, power levels and performance data, allowing engineers to quickly identify and resolve any potential malfunctions. The technology is capable of gathering a terabyte of data per flight and enables the Air Force to rapidly download and analyze data within minutes. In a previous test flight, the squadron was able to detect an anomaly that provided a false F-35 position.
Nineteen operational F-35s are equipped with QRIP to date. According to Malafa, having the device on the aircraft will allow the U.S. Air Force to collect a greater variety of flight data that would not be possible in a test environment.
The squadron is planning to also load QRIP on other aircraft types, including the F-16, the A-10, MQ-9 Reapers and the B-52 Stratofortress.
Category: Defense and Intelligence
Tags: Air Combat Command data collection Defense and Intelligence Defense News F-35 Nathan Malafa Quick Reaction Instrumentation Package