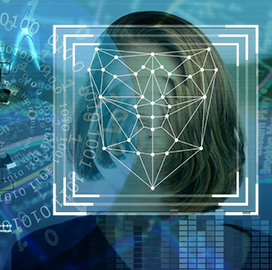 Base security
Air Force Department Eyes Facial Recognition-Enabled Base Entry System
The Department of the Air Force is considering using facial recognition technology to prove a person's identity when entering bases.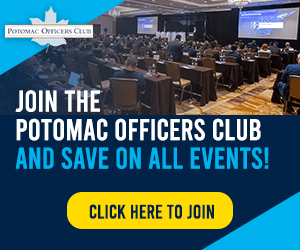 According to a sources-sought notice posted on SAM .gov, the Air Force plans to conduct a proof-of-concept for facial recognition at Scott Air Force Base. During the pilot, facial recognition will facilitate entry approval and improve the security aspect of welcoming people into the facility.
The solution will be assessed in an operating environment. The selected contractor would also provide recommendations to optimize performance for the automated vehicle access control lane solution at Scott AFB, the Air Force said.
The service is looking for a vendor that can engineer, procure and furnish a "3D Facial Module/Reader" that can support existing screening platforms. The deadline for responses is Jan. 10, DefenseScoop reported.
The Air Force specifically wants a U.S.-based company to provide a facial recognition algorithm that meets the National Institute of Standards and Technology's requirements. Other requirements include face-matching accuracy criteria and edge deployment capabilities.
The solution must also be currently deployed under a Small Business Innovation Research Phase II contract or greater.
The U.S. government has been ramping up facial recognition and biometrics improvements across the country. On Friday, NIST issued a draft update for identity-proofing technology guidance for government agencies, the first such update in five years.
In late October, Customs and Border Protection worked with the Massachusetts Institute of Technology and private sector entities for a facial recognition program that was designed to streamline customer experience at entry and exit points.
Category: Digital Modernization
Tags: base security DefenseScoop Department of the Air Force digital identification digital modernization facial recognition Scott Air Force Base sources sought notice